Call-In Commentary: Watch the "Ghost Rider: Spirit of Vengeance" trailer with directors Neveldine & Taylor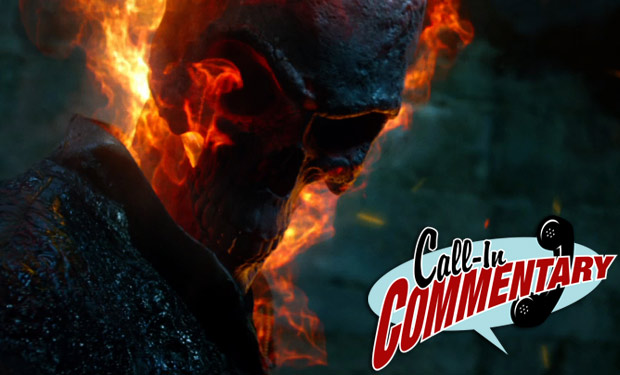 Posted by Brian Jacks on
After years of rumors about a new "Ghost Rider" film, that day is finally upon us as "Ghost Rider: Spirit of Vengeance" roars into theaters this Friday. For this outing we find Nicolas Cage shuffling off to Eastern Europe in order to stop the devil's plans for world domination. As suspected there's a lot of flaming whips and exploding things.
That's partly because of the subject matter, and partly because of "Crank" directors Mark Neveldine and Brian Taylor, who brought their high-octane filmmaking style to Marvel's cursed superhero. To get the inside tract, we asked the pair to participate in our Call-In Commentary series, where directors provide commentary to their movie trailers. In the video below, hear about ruined Romanian castles, the advantage of hiring the girl from "The American," and much, much more.
video player loading
.
.
.
MORE CALL-IN COMMENTARIES:
– Watch the "Rampart" trailer with writer-director Oren Moverman
– Watch "The Woman in Black" trailer with star Daniel Radcliffe
– Watch "The Innkeepers" trailer with writer-director Ti West
– Watch "The Divide" trailer with its star, cult fave Michael Biehn
– Watch the "Loosies" trailer with writer/star Peter Facinelli
– Watch the "Shame" trailer with writer-director Steve McQueen
View more Call-In Commentaries…
Will you be checking out "Ghost Rider: Spirit of Venegance"? Let us know in the comments below, or on Facebook or Twitter.