Watch Garfunkel and Oates' morbidly funny tribute to the Spirit Award nominees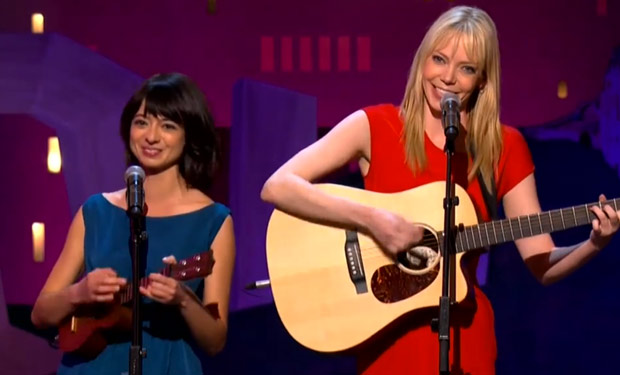 Posted by Brian Jacks on
Garfunkel and Oates probably aren't what you expected when you first heard the band name. Instead of '70s singer/songwriters, the duo are Los Angeles-based comedy-folk singers Riki Lindhome (Garfunkel) and Kate Micucci (Oates) who perform "Flight of the Conchords"-esque material to a growing fanbase.
For their appearance on the Spirit Award stage, the pair went the pop culture route, riffing on each of the Best Film nominees. From "The Artist" and "Take Shelter" to "50/50" and "Drive," hilarity ensues courtesy of the two girls and their string instruments. Check it out below.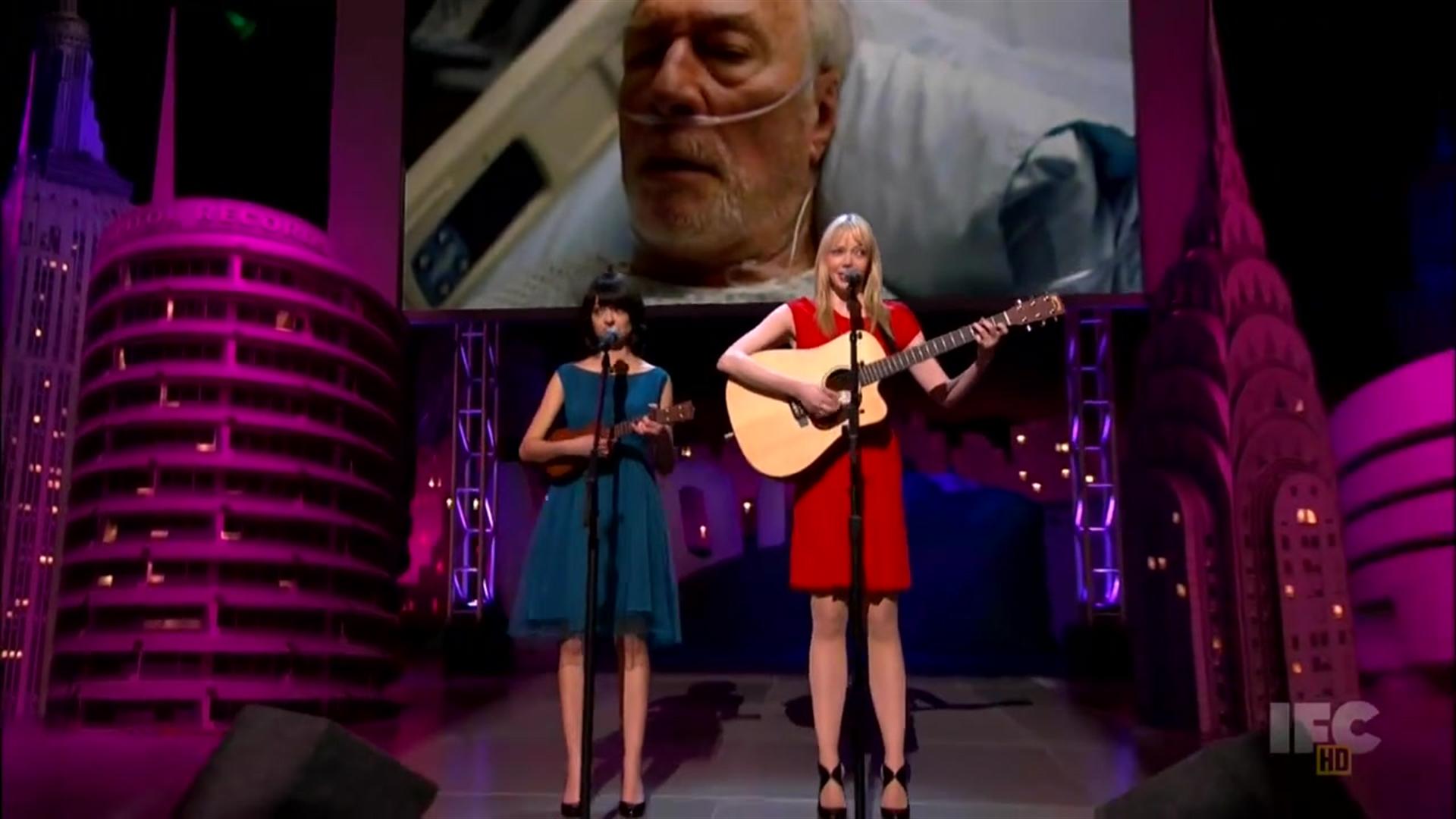 video player loading
.
.
.