The rise of the film critic filmmaker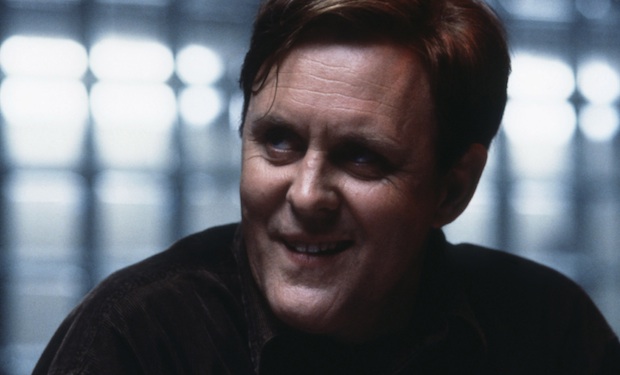 Posted by Matt Singer on
The line between film critic and film maker has always been a blurry one. "Battleship Potemkin" director Sergei Eisenstein wrote essays and books about the language of motion pictures that continue to be studied by film students to this day. Many of the biggest figures of the French New Wave, from Jean-Luc Godard to Francois Truffaut, were first writers for the magazine "Cahiers du Cinema." The same was true of the leaders of the New Hollywood era, where Peter Bogdanovich and Paul Schrader crossed over from writer to critic. Even the great critic Pauline Kael took a job as an executive at Paramount Pictures for a short time.
Through all of that, though, there was still a bit of a divide. You could write a piece of film criticism, or you could make a film, but it was very difficult to do both. Now, that seems to be changing. We're witnessing the rise of the film critic filmmaker.
Arguably the most famous film critic filmmaker, and certainly the spiritual father to this new marriage between film commentary and film production is still almost entirely anonymous. In 2001, this faceless, nameless editor took George Lucas' cut of "Star Wars: Episode I – The Phantom Menace" — which, in an interesting bit of timing, is coming back to theaters this Friday in a new, 3D print — and excised almost twenty minutes from the film, removing most of the scenes featuring characters like Jar Jar Binks and Anakin Skywalker that fans of the original "Star Wars" trilogy hated. He called it "Episode 1.1 – The Phantom Edit," and he was so scared of reprisals from Lucasfilm that he credited himself only as "The Phantom Editor." This all took place so long ago that the project was initially considered by many to be nothing more than an urban legend. Those who saw it, at least at first, did so on dubbed VHS tapes. Just a decade later, it's astonishing how much has changed.
The Phantom Editor did eventually out himself as Mike J. Nichols, a Hollywood film cutter who's worked on movies like the Billy Joel concert documentary "The Last Play at Shea." But that came much later. Nowadays, film critic filmmakers don't need to hide behind assumed identities. A few are even gaining recognition from sources outside the echo chamber of the Internet. One of the most well-received films at last month's Sundance Film Festival was "Room 237," a feature length examination of Stanley Kubrick's "The Shining." The documentary, by director Rodney Ascher (not, say, "Mr. Redrum"), explores the myriad interpretations of Kubrick's work and features film (or conspiracy) theorists explaining how "The Shining" might actually be a story about the genocide of Native Americans or an admission of guilt on the part of the director for getting involved in the "fake" Apollo 11 moon landing. Though Ascher interviewed all these people, he illustrates their arguments and comments with footage from "The Shining" and other Kubrick films. For that reason alone, the film will almost certainly be impossible to release in a typical, commercial way. But the fact that a film that a decade ago would almost certainly have been met with skepticism or fast and dirty lawsuits played at Sundance at all is an important marker of the progress of film critic filmmakers on the road to artistic legitimacy.
A similarly audacious project was launched last week on the Indiewire blog Press Play by film critic filmmaker Peet Gelderblom. His "Raising Cain Re-cut" is a "Phantom Edit"-style revision of Brian De Palma's 1992 film "Raising Cain." As Gelderblom explains in an essay that accompanies his "Re-cut," De Palma was never fully satisfied with the structure of his film and, exasperated in the editing room, he radically revised his initial conception of the picture during post-production. Gelderblom decided to take the theatrical version of "Raising Cain" and restore it to something closer to the director's original vision. At least for now, you can watch the entire "Raising Cain Re-cut" in this embedded video.
Raising Cain Re-cut from Press Play Video Blog on Vimeo.
To get the full effect of Gelderblom's work, I rewatched De Palma's "Raising Cain" over the weekend and then dove immediately into the "Re-Cut" version. In my (non-filmmaker) film critic opinion, he's done as good a job as seems possible with the material he had to work with. In interviews, De Palma stressed that his reason for making "Cain" was not (SPOILER ALERT) to tell the story of a crazy dude with multiple personalities, but really to delve into a romantic melodrama involving the crazy dude's wife, who cheats on her husband in a surreal swirl of dreams and nightmares. In the theatrical version, John Lithgow's Carter is established first — and established as a nutjob — before we ever meet his wife Jenny (Lolita Davidovich). Gelderblom's biggest adjustment is to start with Jenny, and to keep Carter as a background character through the first twenty minutes of the film. Right after Jenny has succumbed to a series of fantasies (or perhaps true adulterous encounters) Carter surprises her by strangling her, seemingly to death.
There's one major downside to Gelderblom's version, namely that this protagonist fake-out makes "Raising Cain" look even more like a "Psycho" knock-off than it already did. But otherwise, his conceit works, and makes a certain amount of sense, too. Davidovich's character is having a hard time telling the difference between dream and reality and all of a sudden her husband tries to kill her; which, at first, seems like another possible layer of dream. The "Re-cut"'s biggest problem is that Gelderblom only has the original theatrical cut to play with — and his version could use at least a few more scenes of seeming domestic bliss between Jenny and Carter to really sell the big reveal, as well a a clearer transition between Carter's attempted murder of Jenny and the flashback to the beginning of his wicked deeds.
All in all, though, it's a very interesting effort. And while he hasn't spoken publicly about it, I imagine De Palma would approve, if not with the execution then at least with the conception. After all, De Palma was, on some level, a sort of prehistoric ancestor to the modern film critic filmmaker. Few directors know more about the movies than De Palma, and few deploy that knowledge more explicitly in their work. His movies were sort of remixes before the rise of remix culture. "Blow Out" combines elements of "Blow Up" and "The Conversation" with the conspiracy around the Kennedy assassination (not to mention Chappaquiddick). "Body Double" is a bit of "Vertigo" and a bit of "Rear Window" with a dash of some Hitchcockian Wrong Man thrillers as well. And "Raising Cain," of course, with its cross-dressing, multiple-personality-afflicted protagonist, owes a fair share to "Psycho." You wonder whether De Palma sees these film critic filmmakers and imagines what his own career would look like if he'd come of age today. It might be enough to drive a man crazy.
What do you think of the rise of film critic filmmakers? Tell us in the comments below or write to us on Facebook and Twitter.