Will Johnny Depp star in Edgar Wright's reboot of "The Night Stalker"?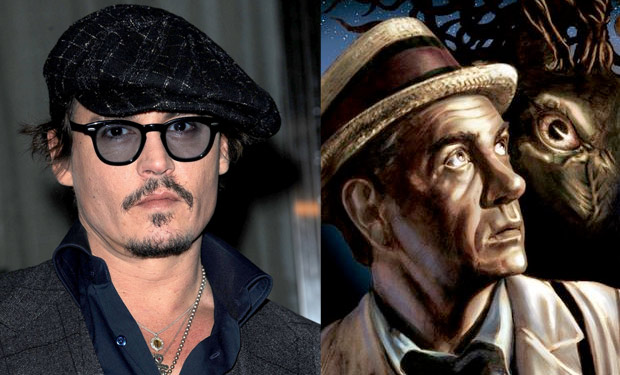 Posted by Terri Schwartz on
Knowing both of their bodies of work, it seems like it was only a matter of time before some project brought Johnny Depp and Edgar Wright together. And that time is now, as the duo will be working together on a remake of the classic TV series "The Night Stalker" for Disney.
The project has actually been floating around for about nine months now, but Deadline broke the news today that Wright is set up to direct with Depp potentially as the star. Unfortunately it seems the production on the project is still a ways off as there isn't a screenplay yet. No word on whether Disney will have Wright write the script or whether they'll hire someone else to work on it.
"The Night Stalker" will be a remake of the 1972 ABC TV movie of the same name and its subsequent 1973 sequel and 1974 TV series that starred Darren McGavin. He played Chicago newspaper reporter Carl Kolchak, who investigates crimes that often have to do with the supernatural. It sort of played like an earlier incarnation of "The X-Files," except without the sexy female co-star.
There have been other attempts to resurrect "The Night Stalker" after it went off the air. ABC created a remake of the show that ran for six weeks in 2005 and starred Stuart Townsend, but it ultimately failed and was canceled. The Sci-Fi Channel (now SyFy) ended up airing the final four episodes in 2006.
In addition, there is a comic book based off the premise (first published in 2003 by Moonstone Books) and two short fiction anthology was published in 2006 and 2007.
Deadline is saying that Disney's "The Night Stalker" will likely be rated PG-13 because it will be "tailored to fir Disney's family film mandate." Though Wright's films typically fall into the hard R category, I could see him pulling off a family-friendly, albeit dark and quirky version of "The Night Stalker." Working with Depp will likely make that a pretty easy thing to do, as his "Alice in Wonderland" was both commercially successful and good for most audiences.
Are you looking forward to seeing Depp and Wright work together? Tell us in the comments section below or on Facebook and Twitter.