Why is Denzel Washington playing it "Safe"?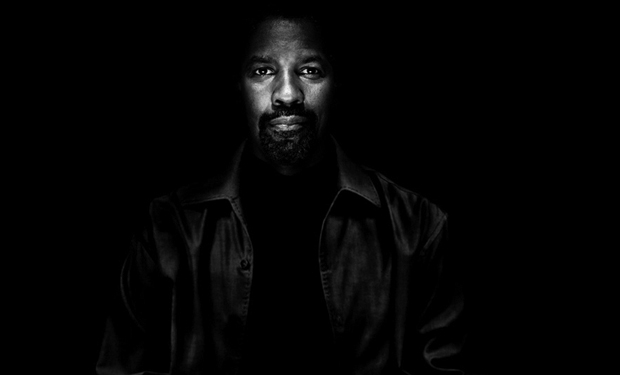 Posted by Tim Grierson on
Everybody likes Denzel Washington. A steady film presence for 25 years, he's won two Oscars, been nominated for three others, and been a consistently reliable box office performer. Perhaps even more importantly, he's never jumped up and down on Oprah's couch, never been indicted for tax evasion, and never been caught by TMZ making drunken, racist comments. Sure, he's not always the warmest of interview subjects and Bronson Pinchot definitely doesn't like the guy, but stacked up against most other Hollywood mega-stars, those sorts of quibbles are rather small potatoes. But at this stage of his career, Denzel's likeability is, weirdly enough, starting to become his greatest liability. There used to be a time when we loved him. But it's hard to love a career that seems to be stuck on autopilot.
That sense of dull inertia is very apparent in his latest film, "Safe House," and like too many of his recent offerings it's a solidly-crafted action-thriller that's kinda forgettable but mostly works because of how effortlessly cool Denzel Washington is in it. While it's true that most stars eventually just start playing themselves, the Washington who shows up as the rogue C.I.A. agent in "Safe House" isn't all that different than the one who played the veteran train engineer in "Unstoppable" or the ruthless crime boss in "American Gangster." Whether he's the good guy or the bad guy, Washington is always the coolest guy on the screen — the man with the lethal charm, the man with the quickest wit.
This is hardly the worst thing in the world. Unlike a lot of action stars, Washington can actually act — as if to prove that point, he snagged a Tony in 2010 for his performance in the Broadway revival of August Wilson's "Fences" — and his ability to lock into a dependable onscreen persona guarantees that anything he's in will be elevated simply because of his presence.
But that's part of Washington's problem of late. The decent-enough "Safe House" is symptomatic of a lot of his recent work. Sure, he's not slumming in dreck like "Ghost Rider: Spirit of Vengeance," but when's the last time Washington's career choices really surprised anyone? 2007's "American Gangster" was his last serious drama, although it wasn't particularly inspired, and his last really great hit was 2006's "Inside Man." Instead, what you usually get from him these days are so-so Tony Scott vehicles or blandly inspirational dramas that he directs. It's gotten to the point that he's almost become a charismatic self-parody, which explains why Jay Pharoah's dead-on spoofs of him on "Saturday Night Live" have been so funny. They're not particularly mean — Washington is too likeable to really rip — but the send-ups nicely tear apart the actor's overly familiar acting tics: the casually menacing glare, the off-kilter cadences, the hair-trigger laugh.
I don't want to be too harsh. In "Safe House," Washington's as magnetic as always, and unlike a lot of A-listers, his movies don't seem as if they're designed simply as vanity projects. (In both "Safe House" and "Unstoppable," he's actually quite generous to his younger co-stars — Ryan Reynolds and Chris Pine, respectively — allowing them to shine in their own right.) And give Washington credit: because he's never been obsessed with being the world's biggest action star, he's focused on sturdy, stylish, respectable thrillers that don't seem ludicrous for someone his age to be in. (He turned 57 at the end of last year.) He's only had two $100-million-plus films in the last 12 years, but he turns out consistent doubles commercially, which have allowed him to age gracefully — a rare feat.
But, ultimately, what have all those sensible career decisions brought him? The grittiness of "Devil in a Blue Dress" is now 17 years ago. The stunning embodiment of Malcolm X in Spike Lee's brilliant biopic is now two decades old. The genuinely daring turns — such as in "He Got Game" and "Training Day" — are starting to feel more like aberrations in his catalogue. Instead of pushing himself, Denzel Washington seems to have settled into a comfortable groove that does well enough with audiences and impresses enough critics that nobody really minds.
Still, watching "Safe House," I felt like I had already seen this Washington enough. It's an intense performance, but there's oddly no sense of stakes to it. Washington has never been beset by scandal — he's been married to the same woman for almost 29 years — and he's also never really suffered from a downturn in his commercial clout. If you wanted to show a young actor how to conduct his career (and life), you'd point him in the direction of Washington. But, oddly enough, while an erratic star like Tom Cruise has had his shares of up and downs, at least he has a certain urgency that gives his movies a jolt. (Part of the fun of the most recent "Mission: Impossible" was Cruise's all-in commitment to the terrific action sequences.) Washington is steady as a rock professionally, but I do worry that it's neutered his sense of adventure in choosing roles. One of his generation's best screen actors, he has too long being content to simply coast. Even worse, too many of us have gotten so used to this fact that we don't even seem to care.