"Captain America" Lego short film is your Friday "Avengers" fix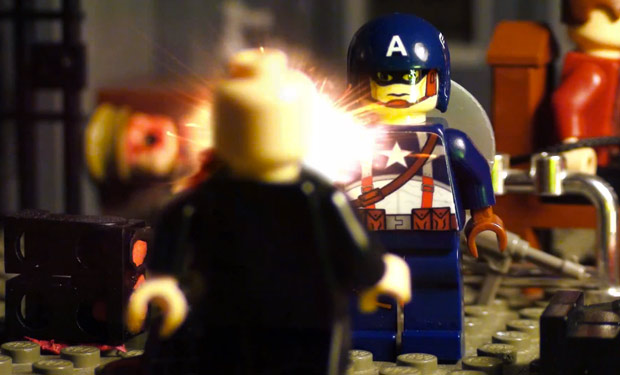 Posted by Will Weinand on
With all the rumors, stills, trailers, teasers for trailers and even teasers for this weekend's Super Bowl commercial for the upcoming superhero blockbuster "The Avengers," Marvel has an even better grasp on keeping the attention of addicts than Avon Barksdale in "The Wire." Here it is, Friday afternoon with at least another day and half before we get another glimpse of Tony Stark going toe-to-toe with Loki, and we're all starting to get the shakes.
But fear not, true believers, the ambitious animators over at Forest Fire Films have us covered with "Lego Captain America," an over-the-top, stop-go short that features the Sentinel of Liberty cold shooting Nazis in the face. From the detail on the custom Lego figures, to the seamless (albeit gory) effects, this short delivers more than enough action to get you through to game day.
Do you have a favorite "Avengers" fan-film? Tell us about it in the comments below or on Facebook or Twitter.