Call-In Commentary: Watch the trailer for the Oscar-nominated "Bullhead" with writer-director Michaël R. Roskam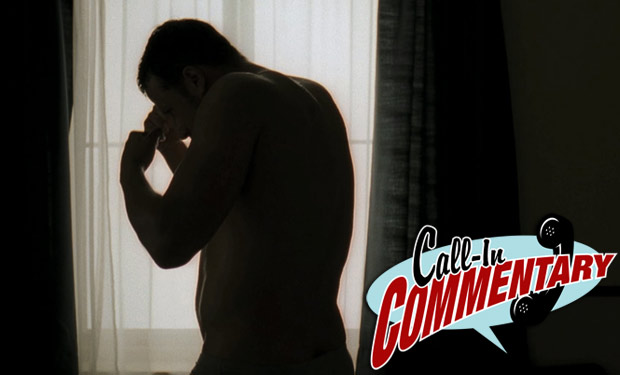 Posted by Brian Jacks on
The trailer for "Bullhead," the Belgian pic nominated for a Best Foreign Film statue, is as dark and shadowy as its subject matter. That's precisely why we were thrilled to get its writer and director Michaël R. Roskam to record a commentary for it. The movie follows a young cattle farmer named Jacky (Matthias Schoenaerts) who is persuaded to engage in an unscrupulous deal with a West-Flemish beef trader. One quick assassination later, throw in some dark secrets and you've got yourself an Oscar nom.
Check out the video below to get Roskam's thoughts on his mysterious project, and then check out "Bullhead" in limited release this Friday (NY, LA and Austin).
video player loading
.
.
.
MORE CALL-IN COMMENTARIES:
– Watch the "Ghost Rider: Spirit of Vengeance" trailer with directors Neveldine & Taylor
– Watch the "Rampart" trailer with writer-director Oren Moverman
– Watch "The Woman in Black" trailer with star Daniel Radcliffe
– Watch "The Innkeepers" trailer with writer-director Ti West
– Watch "The Divide" trailer with its star, cult fave Michael Biehn
– Watch the "Loosies" trailer with writer/star Peter Facinelli
View more Call-In Commentaries…
Will you be checking out "Bullhead"? Let us know in the comments below, or on Facebook or Twitter.