Call-In Commentary: Watch the "Boy" trailer with writer-director Taika Waititi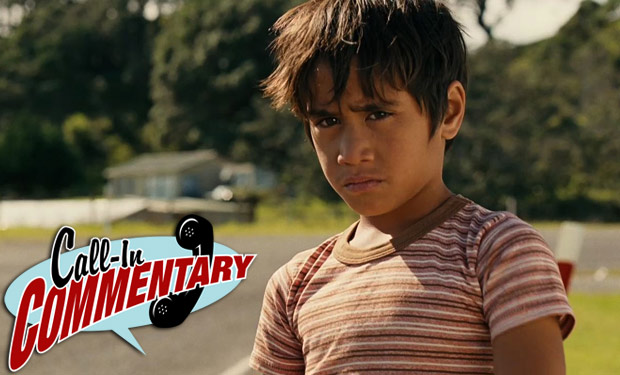 Posted by Brian Jacks on
Indie flick "Boy" has been racking up awards throughout European film festivals, and now it's hitting American shores. The New Zealand gem centers on a Michael Jackson-obsessed 11-year-old boy in a remote town, fantasizing about when his deadbeat father returns. When that happens, it's not exactly like Boy predicted or hoped for.
To get a better sense of the film, we asked writer/director Taika Waititi to record a Call-In Commentary for us — the series where filmmakers provide a commentary for their trailer. In the video below, Taika fleshes out the storyline, and adds those little tidbits that make commentaries so great (such as who drew the Thriller-inspired art piece). "Boy" arrives in limited release this Friday.
video player loading
.
.
.
MORE CALL-IN COMMENTARIES:
– Watch "The Forgiveness of Blood" trailer with writer-director Joshua Marston
– Watch the "Act of Valor" trailer with directors Mike McCoy & Scott Waugh
– Watch "The Way" trailer with writer-director Emilio Estevez
– Watch the "Ghost Rider: Spirit of Vengeance" trailer with directors Neveldine & Taylor
– Watch the trailer for the Oscar-nominated "Bullhead" with writer-director Michaël R. Roskam
– Watch the "Rampart" trailer with writer-director Oren Moverman
View more Call-In Commentaries…
Will you be checking out "Boy"? Let us know in the comments below, or on Facebook or Twitter.