Bond 23 "Skyfall" director Sam Mendes releases first video blog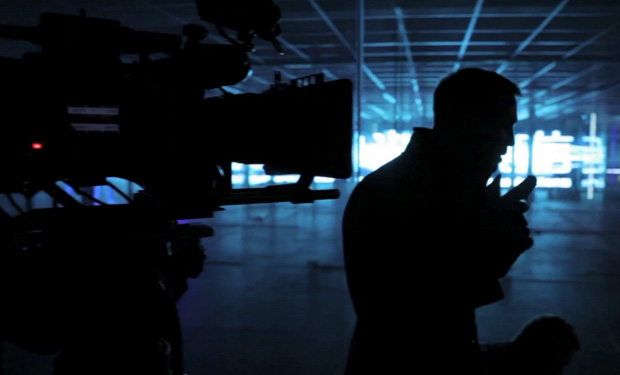 Posted by Terri Schwartz on
There's been plenty of secrecy surrounding the set of "Skyfall." Only one official still from the movie has been released, and the cast is staying mum about what the flick is about. At least director Sam Mendes is ready to talk about the long-anticipated Bond film, even if it's only pertaining to how the movie relates to him.
Mendes released his first of many "Skyfall" web blogs today, hot off the heels of yesterday's behind-the-scenes photo featuring Judi Dench. In the new video, he talks about his relationship to the Bond franchise and what drew him to "Skyfall."
"The roots of me doing this Bond movie start way before anybody approached me, because I — like everybody else — have my own personal relationship with Bond, which began when I was I supposes about 9 or 10 years old. So, you know, I've always been a fan of the movies," Mendes explained.
Turns out that Mendes was "genuinely blown away" by the reinvention of James Bond in "Casino Royale." He was drawn to Daniel Craig's performance, as it reminded Mendes of what he loved about the Sean Connery 007 generation.
"It struck me that it is still possible to make a big, fabulous, escapist movie, and yet at the same time to say something about the world that we're living in, so I thought that it would be a wonderful thing to do," he said.
There's not a lot of new footage in the video blog, but if you look closely enough you can spot Ralph Fiennes' head and Judi Dench filming a scene. The video also features shots of Craig filming the same scene as the one in the previously mentioned official still.
Not much is known about the plot of "Skyfall" except that Javier Bardem plays the movie's villain and Dame Judi Dench's character M takes a front row seat. A recently-released plot synopsis says that Bond's loyalty to M is tested when a secret from her past comes back to haunt her. It's up to 007 to track down and get rid of the threat in order to protect MI6 and the world.
"Skyfall" also stars Naomie Harris, Berenice Marlohe, Ralph Fiennes, Albert Finney, Ben Whishaw, Helen McCrory and Ola Rapace. It's set for release on November 9.
Are you looking forward to "Skyfall"? Tell us in the comments section below or on Facebook and Twitter!