"Blade Runner" custom LEGO minifigures give Harrison Ford a brick makeover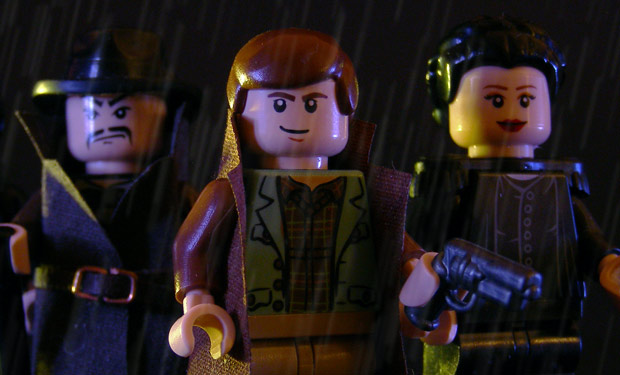 Posted by Terri Schwartz on
Forget about Alcon Entertainment's planned "Blade Runner" sequel. LEGO builder Legohaulic's recently created LEGO minifigures are the coolest bit of "Blade Runner" mythology we've seen in a long time.
The set of eight minifigures include characters like Harrison Ford's Rick Deckard, Rutger Hauer's Roy Batty, Edward James Olmos's Gaff and Daryl Hannah's Pris (nicely re-purposing the Harley Quinn head from a Batman lego set). Also worth noting, the use of a Lego Slave Princess Leia body to recreate Johanna Cassidy's exotic-dancing replicant character Zhora is extremely inspired. Unfortunately you can't get your hands on them unless you commission Legohaulic to create a set for you as well.
Legohaulic — real name Tyler — clearly has "Blade Runner" on the brain because he also created a light-up LEGO version of Decker's vehicle, the Spinner, back in September. And yes, for all you LEGO nerds out there, the Decker minifigure is holding one of Brick-Arms' custom "Blade Runner" M2019 Blasters. We're glad that Legohaulic kept everything authentic.
In case these "Blade Runner" LEGOs aren't enough sci-fi for you, he also has uploaded specially created LEGO minifigs based on "2001: A Space Odyssey," "Portal 2," "Batman" and "Jurassic Park" to his Flickr page as well.
Are you as big a fan of these LEGO minifigures as we are? Tell us in the comments section below or on Facebook and Twitter.