Robert De Niro and Paul Dano re-connect in this exclusive "Being Flynn" clip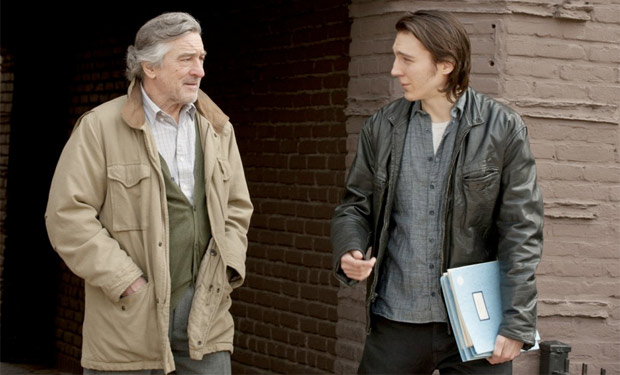 Posted by Brian Jacks on
Best known for big studio comedies like "American Pie" and "Little Fockers," director Paul Weitz is going a little indie with his forthcoming feature "Being Flynn." Starring Robert De Niro and Paul Dano, the pic spins the tale of a young man (Dano) who encounters his father (De Niro) in a homeless shelter, where he's become a con man and self-professed poet. Sensing potential trouble ahead, Dano wrestles with exactly how close he should get to his absentee dad.
In the scene below, De Niro attempts to prove to Dano just exactly how much of an accomplished author he is, which may or may not tie into the whole con artist thing. You can find out for yourself when "Being Flynn" opens in limited release on March 2nd.
video player loading
.
.
.
Will you be checking out "Being Flynn"? Let us know in the comments below, or on Facebook or Twitter.