"Beetlejuice 2" writer has met with Michael Keaton, says it's a "priority" film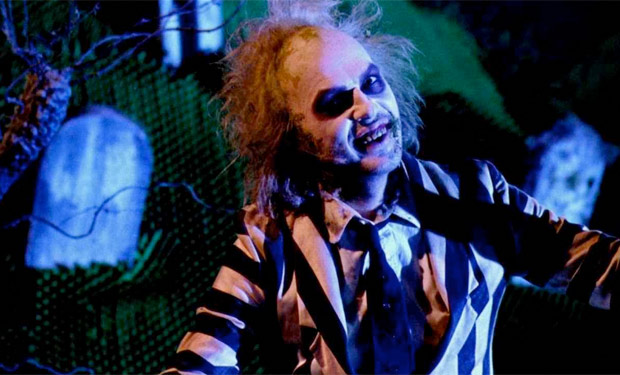 Posted by Terri Schwartz on
Tim Burton is not a director to create sequels to his earlier success stories for the hell of it. So that's why the news last year that he is endorsing the script for "Beetlejuice 2" and wants Michael Keaton to star in it actually seemed like a pretty decent idea. "Abraham Lincoln: Vampire Hunter" screenwriter Seth Grahame-Smith and David Katzenberg are currently working on a script for the project, meaning the long-rumored film may actually see the light of day.
ShockTillYouDrop got a chance to talk to Grahame-Smith recently while he was promoting "Abraham Lincoln: Vampire Hunter" and asked him about the chances of "Beetlejuice 2" becoming a reality. Apparently they're actually pretty high, as he's already been conducting some major meetings with the film's intended talent.
"It's a reality in the sense that I met with Michael Keaton last week," Grahame-Smith said. "We talked for a couple of hours and talked about big picture stuff. It's a priority for Warner Bros. It's a priority for Tim. Right now, I am writing an animated movie for Tim based on an idea of mine. Then I adapt 'Unholy Night' [based on the upcoming book]. The third I am hoping is 'Beetlejuice' in terms of writing schedule."
As for Keaton's interest in the project, Grahame-Smith said that his excitement level is "huge."
"He's been wanting to do it for 20 years and he'll talk to anybody about it who will listen," he said. "I really told him, I have a huge reverence for Tim and a huge reverence for that film in general. I don't think we should do it if we shit on the legacy. He agrees. So, right now, it remains to be seen, I have a couple of story ideas, but we're very early out."
Would you want to see Michael Keaton reprise his title role in "Beetlejuice 2"? Tell us in the comments section below or on Facebook and Twitter.