"Back to the Future" Broadway show reportedly in the works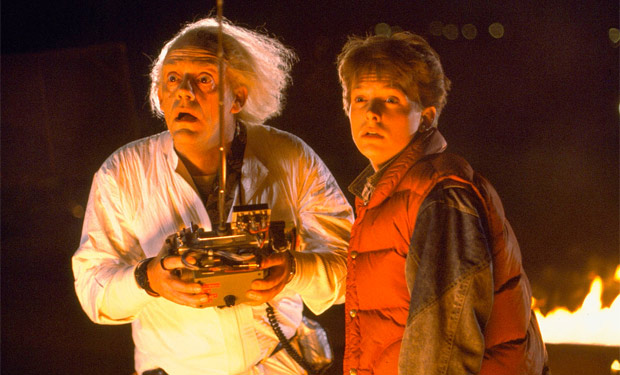 Posted by Terri Schwartz on
We all know that Marty McFly was a pretty great performer thanks to his team up with the Starlighters in "Back to the Future," and that he can do a moonwalk to save his life (literally). That's why we're sort of okay with the recent news that Robert Zemeckis is in talks to bring "Back to the Future" to Broadway. There's some basis for it in the story, sort of.
Deadline is reporting that Zemeckis is in early talks with his co-writer, Bob Gale, and the film's composer, Alan Silvestri, to explore their options in bringing the movie from the big screen to the stage. That's still of course a long way from a stage production actually being greenlit.
There are some set pieces in "Back to the Future" that would work really well in a Broadway production. The scene where Marty and Doc Brown travel back in time to the 50s in particular would be amazing to see on stage. And, of course, the scene where Marty shreds electric guitar while performing "Johnny B. Goode" would get the audience going nuts every night. And we definitely aren't the only people excited for that.
What scenes would you most like to see performed in a Broadway show? Do you think this would be a good idea? Tell us in the comments section below or on Facebook and Twitter.