"The Avengers" Super Bowl commercial scores major reveals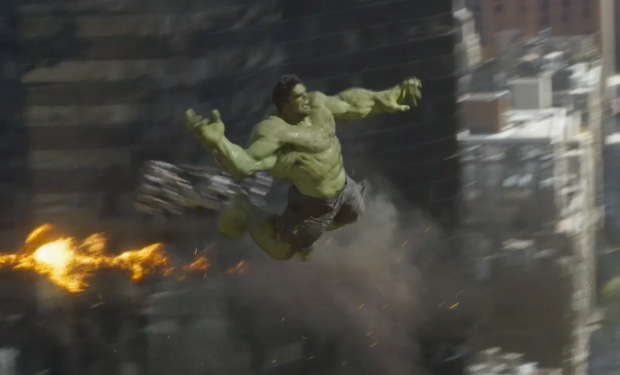 Posted by Will Weinand on
Whether or not your football team took home the glory last night, "Earth's Mightiest Heroes" delivered a win for everyone who had been hoping the Super Bowl commercial would give us some new glimpses of the action, aliens and Avengers themselves.
With the teasing finally over, the ad immediately sets the foreboding tone for the upcoming blockbuster; Earth is being invaded by a force greater than anything S.H.I.E.L.D. can handle and Nick Fury (Samuel L. Jackson) needs gods, super-soldiers, armored futurists and jade giants to assemble for the planet's defense. There are some spectacular shots of Loki and the as-yet-unnamed alien race reigning terror on New York city, the Avengers in climactic action, and even the build-up to the scene where Loki pitches Tony Stark through a window from the last trailer released (and now we know what set the God of Mischief off).
The frosting on the cake is delivered in the close of the ad, when we finally get to see Mark Ruffalo's Hulk show us exactly why no one should make him angry.
What was your favorite reveal in "The Avengers" Super Bowl ad? Tell us about it in the comments below or on Facebook or Twitter.