"Avengers" boycotters assemble online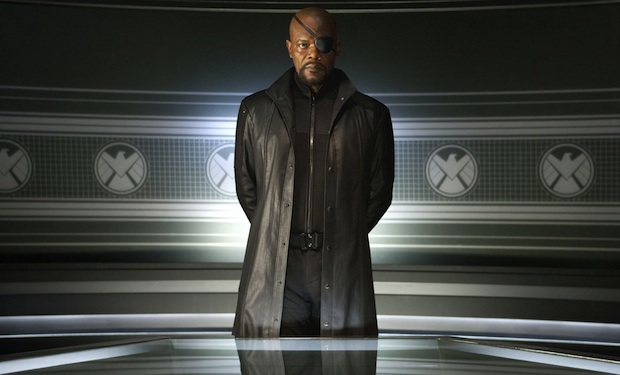 Posted by Matt Singer on
For most comic book fans, this summer's "The Avengers" movie is a culmination of a lifelong dream. After decades of page-bound adventures, Captain America, Thor, Iron Man, and The Hulk are teaming up for maybe the biggest comic book movie of all time. One film with all those characters? For the dyed-in-the-tights comic nerd, it almost feels too good to be true.
In a piece over at Slate, cartoonist and columnist James Sturm explains why he thinks it is. His "troubling origins story" behind this summer's biggest blockbuster details how one of the two men who invented The Avengers as well as most of the individual heroes that make up its ranks, Jack Kirby, receives absolutely no compensation from the film or any of its ancillary products including video games, toys, lunchboxes, and who knows what else. In response, Sturm — a lifelong comic book lover and onetime writer for Marvel — is calling for a boycott.
On the legal front, Kirby's case against Marvel looks fairly cut and dry, and not in his favor. Sturm says his boycott is the direct result of a failed suit brought by Kirby's estate (the artist himself passed away in 1994) against Marvel/Disney for control of his creations. When Kirby was "The King" of Marvel's Bullpen, he was employed under a work for hire agreement, which meant everything he made belonged to he company. Kirby's deal might have been lucrative for the time and the short-term, but that was before comics became a multibillion dollar licensing empire. When those revenue streams began to emerge, Marvel worked to maintain their grip on Kirby's creations by forcing him to sign over more rights in exchange for the return of his original artwork (original artwork, Kirby advocates would argue, that should have already belonged to him in the first place).
In the intervening years, Kirby's chief collaborator, Stan Lee, has remained Marvel's gregarious figurehead. Even as he spends most of his time these days dreaming up new characters for partners like the NHL and Archie, Marvel still pays him a hefty annual salary just to play the role of the cheerful, ebullient public face of the company. Kirby's family gets nothing. Even if it's legal — and it is — that doesn't necessarily make it right. Or, as Sturm puts it:
"What makes this situation especially hard to stomach is that Marvel's media empire was built on the backs of characters whose defining trait as superheroes is the willingness to fight for what is right. It takes a lot of corporate moxie to put Thor and Captain America on the big screen and have them battle for honor and justice when behind the scenes the parent company acts like a cold-blooded supervillain. As Stan Lee famously wrote, 'With great power comes great responsibility.'"
As a fan of Marvel Comics, that is tough to read. A lifetime of super-hero stories has sutured those characters' moral code right into the fiber of my DNA. I was raised on Lee and Kirby's work, and it continues to resonate with me to this day. My dog Kirby sure as hell ain't named after a vacuum cleaner.
Is a boycott the right thing to do? I don't know (if you think it is, there's an online petition you might want to sign). And even if it is, I'm doubtful it would be effective. The hardcore comic book audience is loyal, vocal, and relatively small. When they set their minds (and their wallets) to something, they can usually get the publishers to listen. But "The Avengers" will be sold to a mass audience many times larger than comics fandom. Even if every comic buyer boycotted "The Avengers," the film could still turn a profit many times over from ticket sales to average joes who, as Sturm puts it, don't care how the sausages get made.
Instead of a boycott, I'd personally rather do something positive. I wish Sturm had suggested some alternative means of fans directly supporting the Kirby estate. Maybe that's by buying the latest book from Kirby's own company, Genesis West. Or maybe that's by donating to The Jack Kirby Museum. If I could find a way to enjoy "The Avengers" and give back to the man who helped make it all possible at the same time, that would really be too good to be true.
Do you think Jack Kirby's estate should be compensated for the success of "The Avengers?" Tell us in the comments below or write to us on Facebook and Twitter.