Semisonic's Dan Wilson discusses his Grammy win with Adele for "Someone Like You"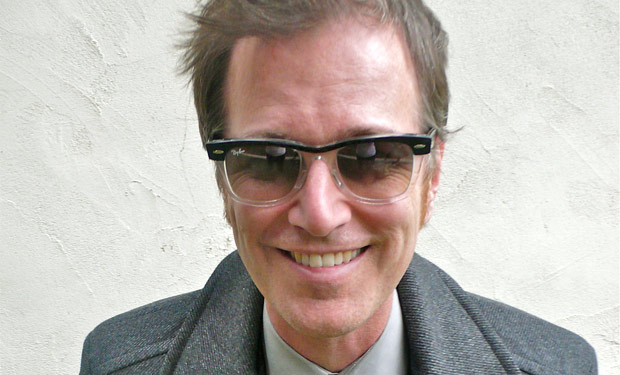 Posted by Brian Jacks on
Eight-time Grammy winner Adele was nothing if not modest last night, thanking her collaborators during each walk to the glittery stage. But those listening closely may have caught one name that stood out: Dan Wilson, the co-writer of the ubiquitous "Someone Like You."
While no stranger to the award show (he picked up a Best Song statue for the Dixie Chick's 2007 hit "Not Ready to Make Nice"), those of us who came of age during the '90s know him primarily as the lead singer of seminal band Semisonic, and the songsmith behind the timeless "Closing Time." So how did one of rock's most underrated songwriters come to be associated with the up-and-coming British soul singer?
"[Producer] Rick Rubin introduced us," Wilson tells IFC. "He really thought we could write something great together. I've done a bunch of writing on albums he's produced and he thinks I'm good at bringing out the individuality of the artist. So my rock background is less of an issue than you might think."
Having co-written songs with everyone from Weezer to Keith Urban, Wilson is used to the collaborative process. And, of course, what Adele brought to the relationship was instrumental in the creation of "Someone Like You."
"Adele brought the first four or five lines of 'Someone Like You"s first verse to the session," says Wilson. "She actually showed me her idea for 'Rumour Has It' but I liked the super-sad start better. Adele is really clear in her vision. My impression is that she thought that with me she could write a really direct and emotional song, plainspoken almost, about the collapse of her relationship. Once we were into the song, it was a partnership. I probably worked more on the music and Adele focused on lyrics, but we each pushed really hard for both the music and the lyrics to be great. I think it took us the entire second day to get the second verse and the bridge just perfect. Almost word-by-word sometimes."
The results were a global hit, reaching triple platinum in the United States and becoming the first single in a decade to sell a million copies in the UK. The song quickly became a radio mainstay, and a coming-out performance during the 2011 MTV Video Music Awards helped lead "Someone Like You" to nearly 4 million downloads in the U.S. alone.
Wilson is quick to credit his partner's chops for the single's success.
"Adele has the whole package," he says. "Great voice. Superbly musical sense of melody. Gift of gab when it comes to lyrics. Total commitment to her art. Vision. Stubbornness. Everything you want in an artist."
If Adele comes calling, Wilson stands ready to work again with the singer. And for those wondering about his own project, he says a new Semisonic single could be in the future. "I'd love to do another Semisonic album. Every time we play together I feel that great groove that only comes from the three of us and I think, 'I want more of this in the world!' So hopefully yes."
Dan Wilson can be found online at DanWilsonMusic.com.