SXSW's award-winning film "96 Minutes" is finally making its way to a theatrical release, and IFC has gotten our hands on the brand new poster for the upcoming flick.
Touting the tagline, "Out of options. Out of control. Out of time," the poster highlights some of the dramatic moments of the movie, including the car that brings the flick's four main characters together. Featured on the poster are the movie's four lead actors: Brittany Snow, Christian Serratos, David Oyelowo and SXSW Breakthrough Performance award winner Evan Ross.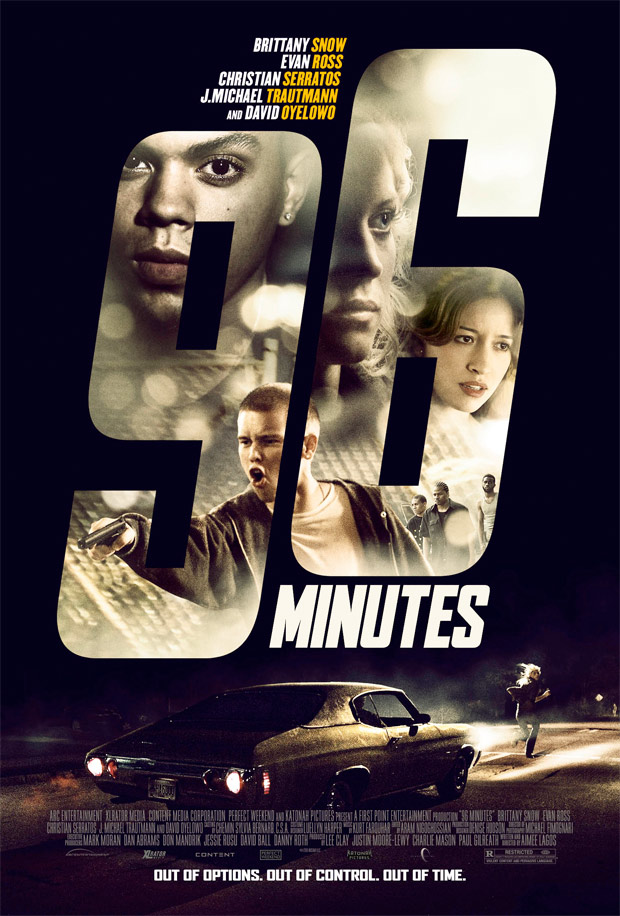 "96 Minutes" tells the story of a carjacking and the graduating high school seniors whose lives are forever changed by the events of that one incident. The movie intercuts between the happenings in the car and the beginning of the day, explaining the backstories of each of the four main characters and showing how they all came together on that one fateful night.
An official synopsis of the film labels "96 Minutes" as a moral tale that "touches on the issues of race, class, friendship and our connections to our past." It adds that "not all of them are innocent, not all of them survive, but in these 96 minutes the choices they each make will change their lives forever."
The film opens in theaters on April 27, and will be available via VOD on March 22. To view the trailer, click here.
What do you think of the new "96 Minutes" poster? Tell us in the comments section below or on Facebook and Twitter.