What to Watch on IFC: January 30 – February 5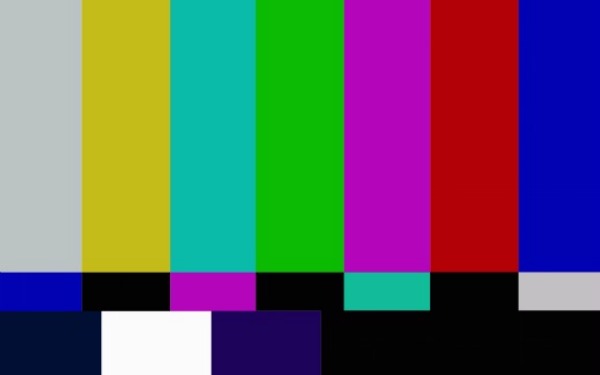 Posted by Melissa Locker on
As we move into February winter is really getting on our last nerve. So we're giving you lots of good reasons to stay inside. Including, of course, a new episode of "Portlandia" on Friday.
Here's what to watch this week on IFC:
Monday
Who says Friday should get all the frights? Monday can be pretty morbid, too, so we're showing the graphic-novel-turned-movie "From Hell" all about Jack the Ripper at 8/7c. It stars Johnny Depp so no one in your house will be complaining. We won't leave you on the edge of your seat without trying to scare your pants off, so we're also showing "Ginger Snaps." If you don't know the film, a fearsome transformation takes place after a death-obsessed teen (Katharine Isabelle) and her sister (Emily Perkins) are attacked by a supernatural beast.
Tuesday
If you ever wonder what Angelina Jolie saw in Billy Bob Thornton, watch his performance in "Monster's Ball." His eloquent and understated turn as a racist prison-guard who has an intense affair with a black woman after her husband dies on death row is nothing short of mesmerizing. And his performance is nothing compared to Halle Berry's Oscar-winning turn as a woman with nothing to lose. It starts at 8/7c and don't be late, because you won't want to miss a minute.
Wednesday
Guess the movie: A conflict between black and Jewish gangsters in New York City and a case of mistaken identity land a man (Josh Hartnett) in the middle of a revenge plot of a crime boss (Morgan Freeman). It's a taut thriller that twists and turns its way through an underworld of crime and revenge. Yep, it's "Lucky Number Slevin" at 8/7 c and you're going to love it.
Thursday
In "Lock Up," a jailed hero (Sylvester Stallone) is sent to a twisted warden's (Donald Sutherland) private hell all for the crime of escaping to see his dying father. Do you really need to know anything other than Sly Stallone and Donald Sutherland? NO. Well, wait: It starts at 10:15/9:15 c
Friday
It's Friday, which means only one thing: New episodes of "Portlandia" and "The Increasingly Poor Decisions of Todd Margaret." Watch as Fred Armisen, Carrie Brownstein and David Cross entertain you for an hour, much like little monkeys wearing adorable outfits and tiny hats while dancing to organ music, but without the awkward coin tossing and inevitable letters from PETA. The fun starts at 10/9c and don't forget you can live chat with other fans during the show right here on IFC.com.
Saturday
It's a winter Saturday, but we're pretending it's midsummer when we air the perfect summer camp comedy "Meatballs" at 6/5 c. But when it comes to summer fun, you know the best stuff happens after hours, so we're also showing the 90s Kid N' Play classic "House Party" at 8/7 c. So put on your shortest shorts, whip up some s'mores and spray your hair up high high high because it's summer. Sort of.
Sunday
Whatever your Sunday ritual is (church, brunch, sleeping) we have one thing it doesn't have: A double dose of Ellen Ripley a.k.a. Sigourney Weaver. If you find yourself about to ask "Who is Ellen Ripley?" save yourself the humiliation of being hopelessly out of the best-movies-ever loop and just tune in at 6/5 c when we are showing "Alien" followed by "Alien 3."