"Thor 2" star Jaimie Alexander wants Sif and Thor's relationship to "progress"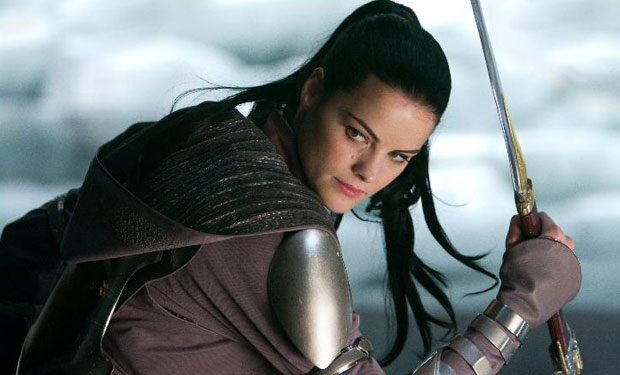 Posted by Terri Schwartz on
With all the rumors swirling that Natalie Portman might not end up wanting to return for "Thor 2," could it be that he has another love interest still in the mix? In the comic books, one of Thor's lady loves was the Norse goddess Sif, played by Jaimie Alexander in the 2011 film. It turns out that Alexander would be very interested in seeing the upcoming sequel, "Thor 2," head that route.
"I'm a comic book nerd at heart, so I'd like to see the relationship between Thor and Sif progress," she told MTV News in a recent interview. "Whether or not they do that, we're not sure yet. We'll see. I think that element will be in there, but I don't know how much."
As for whether or not she'll make an appearance in "The Avengers," Alexander said it's doubtful. But, that being said, she's not going to count it out as a possibility until "The Avengers" hits theaters on May 4.
"Sometimes you never know. It'll be funny – they'll call you and they'll do a post-credits scene and you go, 'Oh, so everything I said in interviews is completely wrong.' So you never know!" she teased.
Also, it seems like "Thor 2" is going through yet another change-up behind the scenes. Deadline has learned that the flick's screenplay will undergo a rewrite by "Saving Private Ryan" scribe Robert Rodat. Don Payne wrote the original "Thor 2" screenplay, as well as the first film.
That delay still should have the movie lined up for a summer production start date like Tom Hiddleston said earlier this week.
"Thor 2" is slated for a November 15, 2013 release date. It is directed by Alan Taylor and is lined up to star Chris Hemsworth, Natalie Portman and Hiddleston.
Would you like to see a romance bloom between Thor and Sif? Tell us in the comments section below or on Facebook and Twitter.