"The Thing" gets a claymation remake with a cast of penguins (and seals and polar bears)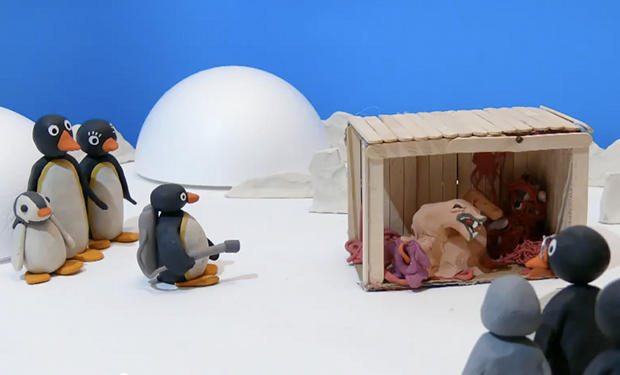 Posted by Rick Marshall on
Animator Lee Hardcastle has made a name for himself creating brilliant claymation-style short films that don't shy away from over-the-top violence and cult-classic source material, and his latest project is a real gem.
Hardcastle, who previously created a series of 60-second clay remakes of classic films like "The Evil Dead" and "The Exorcist," recently turned his attention attention to John Carpenter's 1982 horror film "The Thing." However, instead of simply creating a minute-long, condensed version of the classic film, he decided to exchange the human cast for penguins, seals, and other arctic creatures — blending "The Thing" with the style of British animated children's show "Pingu."
The final product of his efforts not only clocks in at over two minutes of stop-motion, clay-fueled brilliance, but it's just as surreal as the description makes it seem.
Hardcastle has also posted a making-of video that shows how he created the clay remake of "The Thing," and it offers a nice look at the level of detail he puts into the projects. Let's just say that it's a little more involved than anything you ever did with Play-Doh.
If you're not familiar with Hardcastle's work but you like what you've seen thus far, make sure to check out more of his films — especially his original short "Chainsaw Maid" and its sequel, "Chainsaw Maid 2."