Call-In Commentary: Watch "The Innkeepers" trailer with writer-director Ti West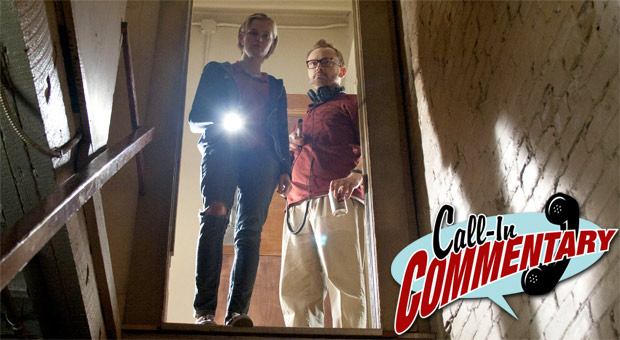 Posted by Brian Jacks on
Ti West broke into the horror scene in a big way with 2009's "The House of the Devil." Since then he's kept genre fans coming back for more with "Cabin Fever 2," IFC's "Dead & Lonely" web series and the upcoming Sundance fave "V/H/S." His latest film, however, is "The Innkeepers," a good, old-fashioned ghost movie starring Sara Paxton and Pat Healy as two hotel employees determined to prove their soon-to-close building is haunted.
In a new "Call-In Commentary," where filmmakers provide audio narration for their movie trailers, West explains how bringing on an outside production company changed his trailer for the better, how his modesty prevents him from touting past accomplishments and other behind-the-scenes anecdotes. Check it out below, and then catch "The Innkeepers" in theaters this Friday.
video player loading
.
.
.
MORE CALL-IN COMMENTARIES:
– Watch a "Filly Brown" clip with directors Youssef Delara & Michael D. Olmos
– Watch "The Divide" trailer with its star, cult fave Michael Biehn
– Watch the "Newlyweds" trailer with writer/director/star Ed Burns
– Watch the "Loosies" trailer with writer/star Peter Facinelli
– Watch the "Answers to Nothing" trailer with star Dane Cook
– Watch the "Shame" trailer with writer-director Steve McQueen
Will you be checking out "The Innkeepers"? Let us know in the comments below, or on Facebook or Twitter.