"The Hunger Games" final poster hits the web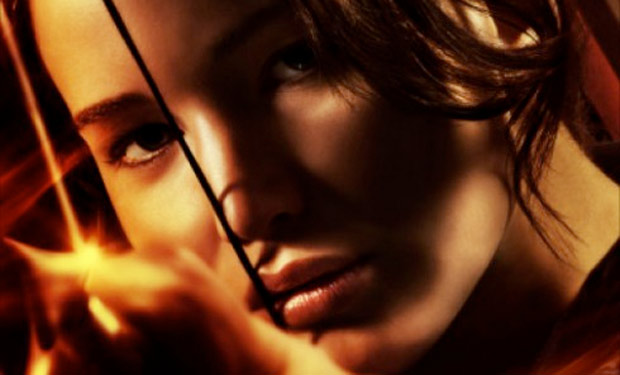 Posted by Terri Schwartz on
The latest — and last — "The Hunger Games" poster is going back to the story's heart by showing that this movie is all about Katniss.
Sure there are plenty of other characters in the flick. And, you know, that whole burgeoning insurrection plotline. But at its heart, this is Katniss's story, and it's nice that the poster (courtesy of IMPAwards) reflects that unlike the previous two posters released.
It's a bit surprising, though, that this is the last poster for the movie. With nine weeks to go until it hits theaters, does this mean we should be expecting a new trailer in the near future? Our fingers are crossed for that.
"The Hunger Games" tells the story of Katniss Everdeen, a 16-year-old girl from the poor District 12 section of the futuristic country Panem who volunteers herself into the annual Hunger Games to take the place of her sister. In the Hunger Games, she must fight to the death against 23 of her peers on national television to win fame and fortune to her District. But Katniss only thinks about her survival and returning to her family, and that's what gives her the edge. "The Hunger Games" hits theaters on March 23, 2012.
What do you think of this latest "The Hunger Games" poster? Tell us in the comments section below or on Facebook and Twitter.