Call-In Commentary: Watch "The Divide" trailer with its star, cult fave Michael Biehn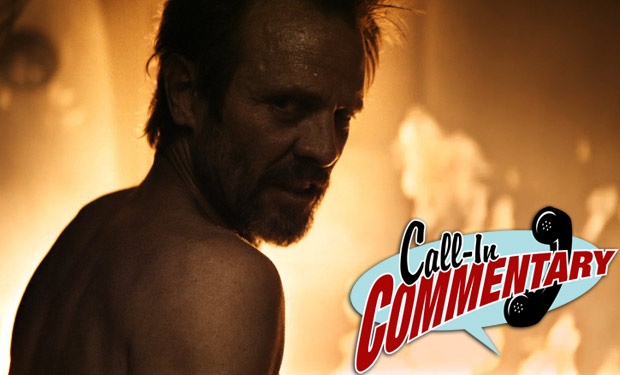 Posted by Brian Jacks on
You may know him as Kyle Reese, the father of mankind's savior in "The Terminator." Or maybe you prefer his bad-ass Cpl. Dwayne Hicks in James Cameron's "Aliens." Or maybe Michael Bay's "The Rock." As one of the most beloved cult actors working today, Michael Biehn has assembled an army of followers with his gritty, no-hold-barred performances, and he carries that over to his new film "The Divide."
The pic, which co-stars Milo Ventimiglia, Rosanna Arquette and Michael Eklund, follows a group of survivors who escape an apocalyptic nuclear blast by burrowing themselves inside a fallout shelter. Order quickly begins to wear down, however, and the results are disturbing and thrilling. Even more-so when you learn what occurred on set, as Biehn reveals in our exclusive audio commentary of the film's trailer. Take a listen below to hear why producers had to step in, and what made this one of the most unforgettable experiences of Biehn's career. "The Divide" arrives in theaters today.
video player loading
.
.
.
MORE CALL-IN COMMENTARIES:
– Watch the "Newlyweds" trailer with writer/director/star Ed Burns
– Watch the "Loosies" trailer with writer/star Peter Facinelli
– Watch the "Answers to Nothing" trailer with star Dane Cook
– Watch "The Sitter" trailer with director David Gordon Green
– Watch the "My Week with Marilyn" trailer with director Simon Curtis
– Watch the "Shame" trailer with writer-director Steve McQueen
Will you be checking out "The Divide"? Let us know in the comments below, or on Facebook or Twitter.