Marvel offers sneak peek at "The Avengers" Super Bowl ad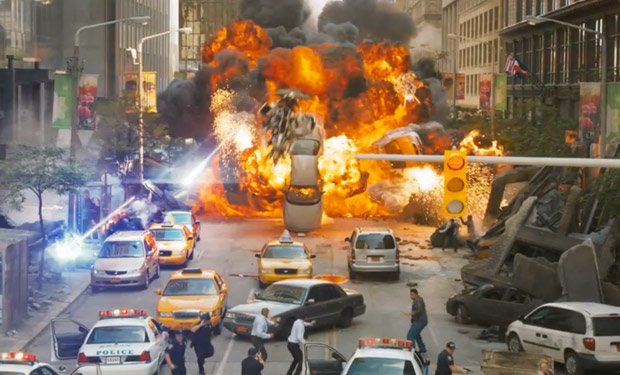 Posted by Brian Jacks on
If you're waiting with bated breath until the Avengers assemble May 4th, here's a little something to whet your appetite even further. Marvel has posted a 10-second sneak peek of their "Avengers" Super Bowl commercial, and while it features all the standard characters, the most interesting thing about it is a quick look at some of the bad guys.
We still don't know exactly who the film's antagonists are apart from Loki, and none of the wistfully-hoped-for Skrulls make an appearance. The commercial seems to support the theory that the chief troublemakers may be Asgardian in nature as the flying things attacking the city seem extra-shiny (a hallmark of Asgard), but we don't get a long-enough look at them to make sure.
Whether the full commercial will shed more light on the mystery remains to be seen. In any case, we'll be tuning into the big game Sunday, February 5 to see what the Marvel Universe has in store for us.