"The Avengers" potentially doing L.A. reshoots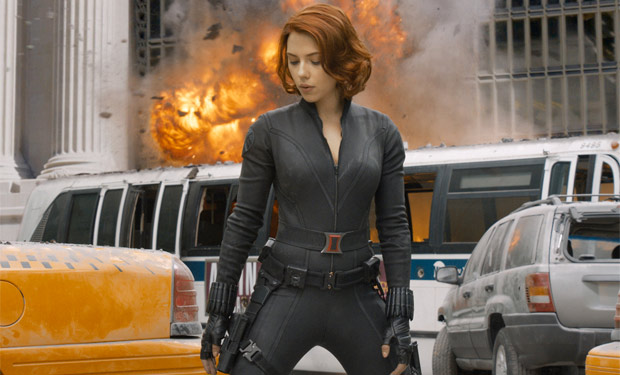 Posted by Terri Schwartz on
Could "The Avengers" be planning some reshoots this week in Los Angeles? That's the word on the street that On Location Vacations has been hearing from multiple sources. The website admits up front that they don't know much information about the alleged "The Avengers" filming, but there definitely will be some activity going on this week at Manhattan Beach Studios.
Apparently a couple of different sources have told OLV that there was a casting call issued for "The Avengers." They said it sounds like today's activity is only a rehearsal or fitting, and that filming hasn't started yet.
Outside of rumor territory, Mark Ruffalo recently chatted with The Wall Street Journal to say that he feels "The Avengers" stands as an allegory for Americans.
"You have all these disparate egos, superheroes in this and that, and they refuse to give up some of their positions in order to make a more perfect union and to join the team," Ruffalo said. "That's really what the whole movie is about: subjugating your own best interest momentarily to further that of the whole."
He said he wouldn't have expected a year ago that "The Avengers" was going to end up speaking to today's times as well as it does, but now he sees it as a relevant commentary on the issues Americans are currently facing. Ruffalo has been an activist in the Occupy Wall Street movement and the campaign against hydraulic fracturing.
But that's not to say "The Avengers" is going to be all serious commentary and no fun. As a life-long superhero fan, Ruffalo said he can understand why superhero movies resonate so well with an American audience.
"These movies reach a lot of people, they're our modern mythology," Ruffalo said. "I think a lot of the beliefs I have and cherish were fostered by the decency of our superheroes, and what they were about and what they were fighting for."
"The Avengers" is directed by Joss Whedon and also stars Robert Downey Jr., Chris Hemsworth, Chris Evans, Samuel L. Jackson, Scarlett Johansson, Jeremy Renner and Tom Hiddleston. It is due in theaters on May 4.
Are you excited for "The Avengers"? Tell us in the comments section below or on Facebook and Twitter.