"The Amazing Spider-Man" director reveals new trailer is coming soon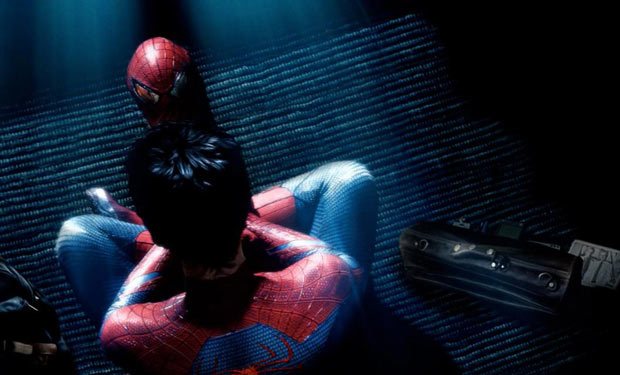 Posted by Terri Schwartz on
It's been just about half a year since the first "The Amazing Spider-Man" trailer swung its way up onto the big screen, and since then we haven't seen too much footage from the superhero flick. There have been plenty of new images showcasing the movie's teenage, angsty vibe, but nothing new to really sink our teeth into.
Well, no longer. Director Marc Webb knows a new trailer has been a long time in coming, and told Collider that our wait is nearing its end. When asked when the next teaser was going to be premiering, he said, "Soon. Within the next month."
There you have it. Hopefully the trailer will show off some of the scenes shot specifically for 3D — like the first-person web-slinging at the end of the first teaser — to give fans a sense of what that will look like in theaters. We also wouldn't complain if we got a better look at the Lizard.
But speaking of 3D, Webb admitted that it was pretty nice to get to shoot the film with 3D cameras. "We shot with the 3eality rigs. It was great," he said. "It's a different format, but it was really, really wonderful. And for Spider-Man, I think that's an important thing."
At the end of the day, though, Webb just had to say, "I'm really excited for 'The Amazing Spider-Man' to come out." Well, ultimately, so are we.
In other "Spider-Man" news, stars Emma Stone and Andrew Garfield went to a press conference in Tokyo to promote the upcoming movie. They promised that there will be an "iconic" kiss in the movie to rival the one Tobey Maguire and Kirstin Dunst had in their version.
"In our movie, [Peter] finds his true love," said Garfield, as quoted by Superhero Hype. "Gwen Stacy was always the true love of Peter Parker… We found a very, very good story about what makes a human being. About what sets their destiny."
"The Amazing Spider-Man" hits theaters on July 3.
Are you looking forward to "The Amazing Spider-Man"? Tell us in the comments section below or on Facebook and Twitter.