"The Amazing Spider-Man" debuts two new angsty photos featuring Andrew Garfield and Emma Stone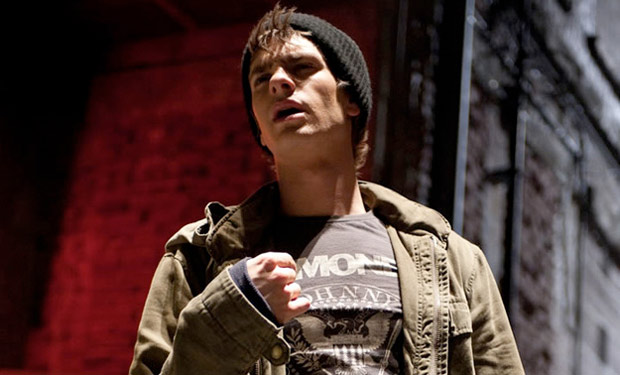 Posted by Terri Schwartz on
Two new photos from "The Amazing Spider-Man" have swung their way onto the web, and this time they're all about the angst. They feature the two stars of the film — Andrew Garfield and Emma Stone — in street clothes, focusing on the emotional aspect of the movie instead of its superhero appeal.
The first still features a composed Emma Stone as Parker's love interest, Gwen Stacy. Judging by her all-black attire, she could be at a funeral, but there's also a chance that Stacy is just stuck enjoying a rainy New York City day.
Garfield looks distraught as Peter Parker in the second still, wearing a black beanie and a Ramones t-shirt. He's standing in an alleyway, leading us to believe that this scene takes place after Parker has started his transformation into Spider-Man. After all, what else would he be doing hanging around in a New York City back alley at night?
"The Amazing Spider-Man" relaunches Sony's Spider-Man film franchise when it hits theaters on July 3. In addition to Garfield and Stone, the movie stars Rhys Ifans, Denis Leary, Martin Sheen and Sally Field. "(500) Days of Summer" helmer Marc Webb is directing the project from a script by James Vanderbilt, Alvin Sargent and Steve Kloves.
What do you think of these new "Spider-Man" stills? Tell us in the comments section below or on Facebook and Twitter.