Watch: Dogs bark out "Star Wars" Imperial March to tease VW Super Bowl ad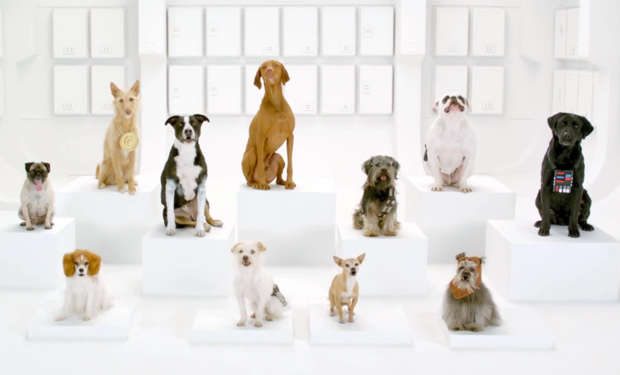 Posted by Terri Schwartz on
What do you do when you've made the most-viewed ad of 2011? You up the cuteness ante for 2012, of course.
Volkswagon has released a teaser for their upcoming Super Bowl commercial and, like last year's "The Force," this one is "Star Wars"-themed. Called "The Bark Side," it features a dozen adorable pups barking the "Imperial March." In our neck of the woods, dogs always trump kids dressed as Darth Vader. Especially when you have a dog dressed as Darth Vader.
The force is strong with these mutts. Our personal favorite is the Greyhound AT-AT at the very end, but the pup dressed as Chewbacca has struck a chord as well. It's unclear whether this minute-long teaser will be included in the Volkswagon Super Bowl commercial or whether it's just showing the shape of things to come, but either way it seems like an awesome "Star Wars"-themed commercial will be playing during the Super Bowl on February 5. I guess this means we have to tune in, huh?
What did you think of this new Volkswagon commercial? Tell us in the comments section below or on Facebook and Twitter.