"Star Wars" burgers now available for hungry Jedis in Europe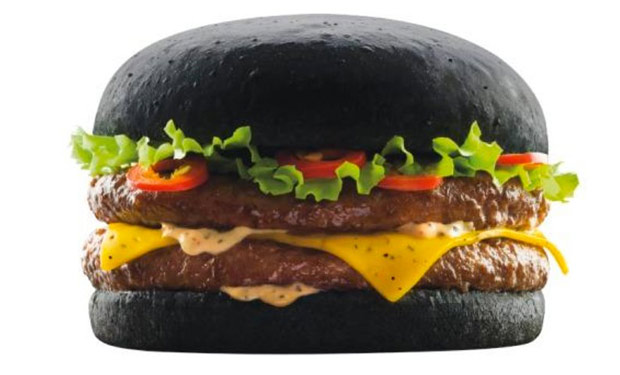 Posted by Terri Schwartz on
Do you hear that noise? That's the sound of the Imperial march being played as a new Darth Vader burger heads towards a Quick near you. Well, near you if you live in Europe. The fast food chain has launched a marketing tie-in with the relaunch of "Star Wars: Episode I — The Phantom Menace" in 3D and it includes a black-bunned Vader burger. Parents be warned, because a child embracing the dark side through a burger is a clear sign of trouble is we've ever seen one.
Fortunately there are other options for the Jedi- or Sith-inclined fast food enthusiast. Quick is offering a Darth Maul burger featuring a ruddy bun with poppy seeds as well as a Jedi burger with onions and white sauce. Personally, we're also firm supporters of Culture Map Houston's Jabba and Leia burger suggestions.
If you live in Europe or are going on vacation to a country that has Quick locations, make sure you act fast to grab one of these burgers. The company plans to stop selling them on March 1. Hopefully these guys will be big successes and Quick can find some way to market them in the US as well. Fingers crossed!
Oh, and for those of you a bit concerned about Vader's black bun, they're dyed, not burnt.
"Star Wars: Episode I — The Phantom Menace" is set to hit theaters on February 10.
Do you think these burgers look appetizing? Tell us in the comments section below or on Facebook and Twitter.
[additional images courtesy of mintinbox.net]