Ne-Yo and the "Red Tails" cast talk "Star Wars" love, George Lucas and old-school lightsabers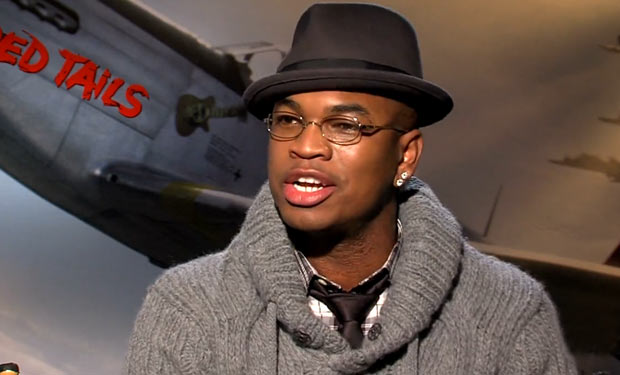 Posted by Rick Marshall on
"Red Tails" hits theaters Friday, bringing George Lucas' long-awaited film about the Tuskegee Airmen to the big screen in dramatic fashion.
During interviews for "Red Tails," IFC polled the cast of the film about a long list of subjects — everything from working with Lucas to their favorite war movies — but during one particular segment with young actors Elijah Kelly, Tristan Wilds, and Ne-Yo, one particular, off-topic question got them all grinning. After mentioning their love for "Star Wars" earlier in the conversation, I had to ask: Were they ever tempted to confess their "Star Wars" fandom to Lucas during production?
And like any fans trying to keep their cool, their answers started off simple enough, but took a right turn into fanboy territory in short order.
video player loading
.
.
.
"You don't walk up to George Lucas and gush about 'Star Wars' to that guy," said Ne-Yo. "You don't do that."
Elaborating, the musician-turned-actor hinted that it was a bit of a struggle to contain himself around the creator of "Star Wars." But still, he kept his composure.
"As much as you want to walk up to him and go, 'Do you have the lightsabers?' You want to do that, but you maintain," he laughed, imitating what he actually said to Lucas about the beloved franchise when he had the chance: "'Star Wars'… [That's a] good movie."
Nevertheless, Wilds was happy to call one of his "Star Wars"-related experiences with Lucas and his son "one of the best moments of my entire life."
"Me and his son are pretty cool, so his son took me to the warehouse where they have every single outfit and every old-school lightsaber," he said.
"I wanted to run through it and touch the fabric of everything," he laughed.
"I may have urinated on myself, had that been me," laughed Ne-Yo. "It may have happened."
So, while there's certainly something to be said for the experience of flying a P-51 fighter plane, it's pretty clear that the cast of "Red Tails" — at least two of the actors, anyways — clearly have their hopes pinned on a ride in the Millenium Falcon someday.
Look for more of IFC's "Red Tails" coverage this week, including more from our interviews with the cast of the film.