"Project X" trailer showcases teen comedy's anything-goes attitude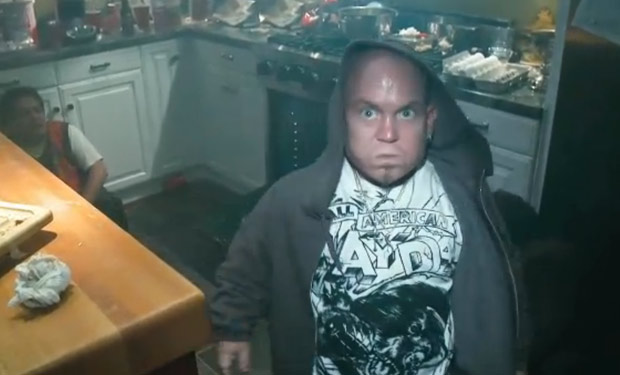 Posted by Terri Schwartz on
Could "Project X" be as ridiculously, dangerously, wonderfully hilarious as the latest trailer makes it look like it is? We sure hope so.
A first trailer for the found-footage high school party flick premiered back in November, but this latest teaser steps everything up a notch. Opening with an aerial shot of the boys' entire street being flooded in flame and ending with the party being discussed on "Jimmy Kimmel Live!," our perspective on the movie is beginning to change. It seems fair to suggest that this is the product of "The Hangover" and "Superbad" schools of thought, except on crack.
The movie follows every average high school boy's dream: throw an end-of-high-school party that no one will ever forget. But things (obviously) escalate quickly as hundreds of people show up, a car is driven into the pool and that terrible fire gets started. And who can ignore that poor terrier being bounced up and down in the moon-walk.
The whole found-footage style of filmmaking is quickly becoming overdone, but it could be potentially jumpstarted again between "Project X" and "Chronicle." Both are getting plenty of hype and seemingly deserve it, and are actually giving us something to look forward in the slow early-year movie months.
Directed by Nima Nourizadeh and produced by Todd Phillips, the film stars Thomas Mann, Miles Teller, Oliver Cooper, Jonathan Daniel Brown, Kirby Bliss Blanton, Dax Flame, Nichole O'Connor, and Alexis Knapp. As you've probably guessed by now, the movie is rated R. It's set to open on March 12th, 2012.
What do you think of this trailer for "Project X"? Tell us in the comments section below or on Facebook and Twitter.