Call-In Commentary: Watch the "Loosies" trailer with writer-star Peter Facinelli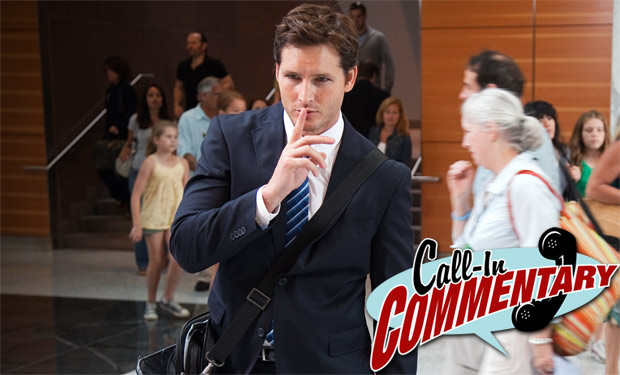 Posted by Brian Jacks on
Many of you will know Peter Facinelli as the friendly head of the Cullen household in the "Twilight" films, but I know Peter from my favorite film "Can't Hardly Wait." The affable star has now brought his talents to "Loosies," an independent film that marks the feature screenwriting debut for the veteran actor. In the pic, Facinelli plays a New York City master pickpocket whose fast-paced lifestyle is thrown into disarray when a one-night stand turns up pregnant.
To get a better sense of the movie, Peter agreed to participate in our Call-In Commentary series, where filmmakers provide audio narration to their movie trailers. In the video below, hear Peter describe key scenes, how many times he got beat up and playing against Michael Madsen. You can catch "Loosies" in limited release as of today, and on VOD.
video player loading
.
.
.
MORE CALL-IN COMMENTARIES:
– Watch the "Answers to Nothing" trailer with star Dane Cook
– Watch the "Pariah" trailer with director Dee Rees
– Watch "The Sitter" trailer with director David Gordon Green
– Watch the "My Week with Marilyn" trailer with director Simon Curtis
– Watch the "Shame" trailer with writer-director Steve McQueen
– Watch the "American Reunion" trailer with writer-directors Jon Hurwitz and Hayden Schlossberg
Will you be checking out "Loosies"? Let us know in the comments below, or on Facebook or Twitter.