"Paranormal Activity 4" added to Paramount's 2012 line-up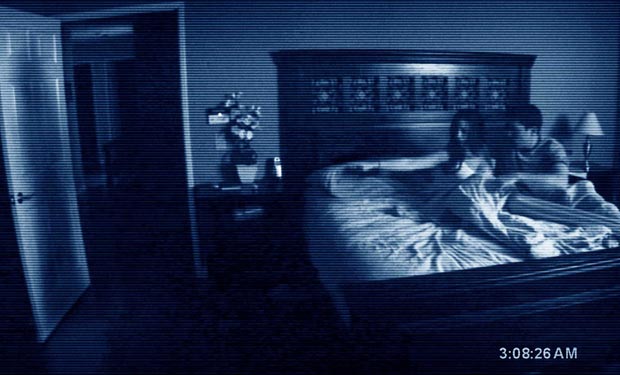 Posted by Terri Schwartz on
It seems like "Paranormal Activity" could be the horror franchise for the new decade. After its debut in 2007 at the Screamfest Film Festival, the first installment of the series premiered in October 2009. Each year since, Paramount Pictures has pumped out sequels to the surprise hit that made over $107 million domestically and only cost $15,000 to make and turned a big profit on all of them.
That's why it should come as no surprise that Paramount has announced they're going to be releasing a fourth installment of the franchise in 2012. Yahoo! Finance posted the press release Paramount sent out highlighting their 2012 releases, and a "new chapter in the 'Paranormal Activity' franchise" was one of the films listed on it.
There was no release date attached to the project, but it would make sense for the movie to follow in the footsteps of its three predecessors and be released at some point in October. "Paranormal Activity 4" or whatever it ends up being called will likely receive new writers and directors like the previous movies have.
If "Paranormal Activity 4" follows the natural progression of the series so far, the flick will likely follow main character Katie after she kidnapped her sister's son Hunter. The first movie tells the story of Katie's demonic possession, the second of her sister Kristi and the third film acts as a prequel to explain how the two sisters became the target of a demon as children.
What do you hope is included in "Paranormal Activity 4"? Are you glad a new movie is being made in the franchise? Tell us in the comments section below or on Facebook and Twitter.