Call-In Commentary: Watch the "Newlyweds" trailer with writer-director-star Ed Burns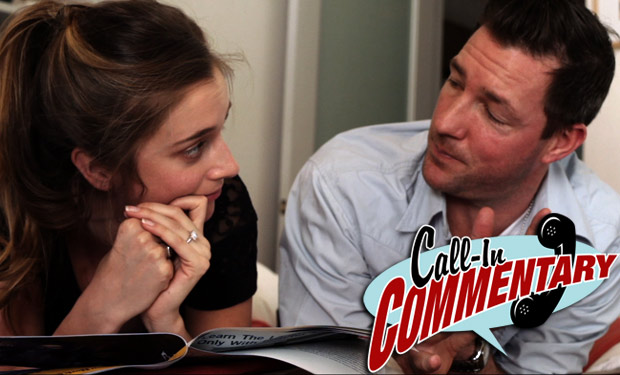 Posted by Brian Jacks on
Ed Burns has made a career of realistically spotlighting the concept of family and marriage, and his new picture "Newlyweds" continues that tradition. Shot for a reputed $9,000 around his native Tribeca, the movie follows one couple Buzzy and Kate, whose happy existence is interrupted by the arrival of his half-sister (who proceeds to move in and sleep around) and the marital problems of her sister (whose husband confides a potential affair to Buzzy).
IFC caught up with Burns to record a Call-In Commentary for "Newlyweds," wherein filmmakers provide an audio commentary to their movie trailer. In the video, Burns catches audiences up with what's going on, and offers insight into the filmmaking of his very indie project. Watch it below, and then check out "Newlyweds" on VOD.
video player loading
.
.
.
MORE CALL-IN COMMENTARIES:
– Watch the "Loosies" trailer with writer/star Peter Facinelli
– Watch the "Answers to Nothing" trailer with star Dane Cook
– Watch the "Pariah" trailer with director Dee Rees
– Watch "The Sitter" trailer with director David Gordon Green
– Watch the "My Week with Marilyn" trailer with director Simon Curtis
– Watch the "Shame" trailer with writer-director Steve McQueen
Will you be checking out "Newlyweds"? Let us know in the comments below, or on Facebook or Twitter.