New "The Avengers" stills, interviews and plot details hit the web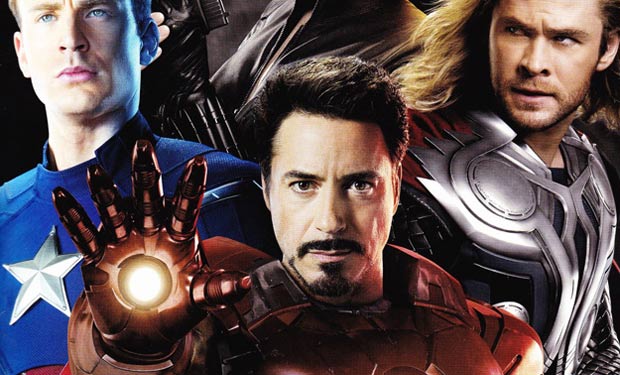 Posted by Terri Schwartz on
Have you been feeling "The Avengers" deprived? Well you're in luck, because Empire is coming to the rescue with a new issue devoted to the upcoming ensemble superhero flick.
There are five covers for the magazine issue (featured at the bottom of the post)– one of which is a group shot for subscribers only — but the four Avengers represented aren't the ones we would have guessed. While Iron Man, Captain America and Thor have had their own films and thus deserve their time in the spotlight, Scarlett Johansson's Black Widow replaced Mark Ruffalo's The Hulk in the typical Avenging line-up.
Could it be that Black Widow gets more screentime that we previously thought? Probably not. Our guess is that Johansson just has a more marketable mug than Ruffalo for selling magazines.
Three new stills from the movie included in the mag were scanned to the Internet, thanks to ComingSoon.net. One features just Nick Fury, while another shows Fury talking weapons with Captain America. The last shows Black Widow and Hawkeye getting close in the S.H.I.E.L.D. base.
If you live in Asia, you should keep an eye out for the six "Avengers"-themed red envelopes that Marvel will be handing out for the Chinese New Year. The Borneo Post has a look at the "ang pow," five of which feature a different one of the main Avengers, while the sixth is a heavily-Photoshopped ensemble picture.
The Empire issue also includes an interview with Marvel producer Kevin Feige, who addressed the villains in "The Avengers." Let's just say that they might not be ones that we've seen in previous Marvel flicks.
"It's not Skrulls, I've been clear about that. Beyond that, we want to hide it," he said. "The identity of the alien race is not impactful. It exists in the comic books, but we're not setting up the Kree-Skrull war or anything like that."
Feige also said that we won't be seeing "Captain America" villain Red Skull in "The Avengers" either.
"Was Skull vaporized at the end of the movie, or thrust into another realm?" asks Feige. "That remains to be seen. It would be fun to see Skull in future, but he's not in this one."
Joss Whedon directed "The Avengers," which is due out in theaters on May 4.
What do you think of these new "Avengers" promotions? Tell us in the comments section below or on Facebook and Twitter.