The most anticipated video games of 2012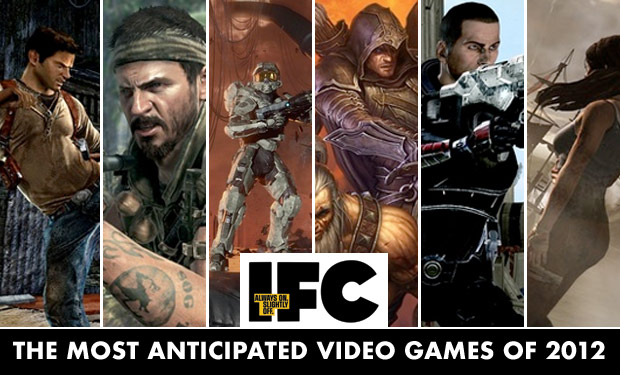 Posted by IFC on
By Russ Frushtick
Borderlands 2
I can't say I had high hopes for the original Borderlands. Boy was I wrong. The 2010 title managed to take the loot-loving gameplay of Diablo while mixing in a Max Max-inspired world and run-and-gun, FPS shooting. It was nothing short of a delight, and one of the best co-op games I've ever played.
The sequel will offer even more. New classes, new weapon types, better graphics, more story and, yes, more ClapTrap, that pesky robot from the load screen. The first class that's been revealed, the Gunzerker, has the ability to dual wield weapons, letting him spew bullets faster than any class could in the original. Can't wait to see what other disturbing heroes are planned for the future.
---
Alan Wake's American Nightmare
The original Alan Wake developed a powerful cult following, with its Twin Peaks-y story filled with wacky characters. The game ended on a devastating cliffhanger, with the titular hero in a pretty bad way.
Alan Wake's American Nightmare is the next installment in the series. It's a downloadable game which has Wake exploring the American southwest, which has apparently been invested with the pesky darkness. Despite being a download game, the graphics and gameplay are just as good as the original, if not better. It's also more action-heavy, and there's even an arcade mode which has you surviving waves of enemies for high scores. But, fans of the Alan Wake story will also get a campaign that may fill in some blanks between the end of the last game and where this one picks up. Just don't forget your flashlight.
---
Max Payne 3
Gunslinging heroes don't get much more depressing than Max Payne. His wife and kid died in the first game. His girlfriend died in the second. What else could Rockstar throw at this poor guy?
Max Payne 3 sees him travelling to South America, ditching his job as a cop to act as a private security officer for a wealthy family. Yep, he's still a drunken, pain-killer-addicted mess, but now he's slightly older and fatter! Max Payne 3 brings the classic bullet-time shooting mechanics back, along with a fancy new graphical engine, which makes the streets of Sao Paulo look even more grimy than they are in real life! There's also a multiplayer mode, which will have you diving out of the way of your friends bullets while attempting to not throw out your back. Being an old man has never been so much fun!
---
Resident Evil Revelations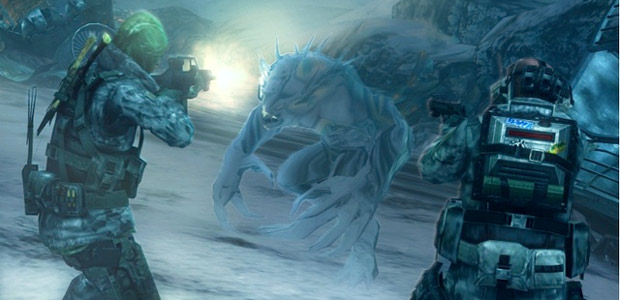 The Nintendo 3DS hasn't exactly been overflowing with must-have titles, but with games like Super Mario 3D Land and Mario Kart 7, things are starting to pick up. Resident Evil Revelations is another title that should make Nintendo's handheld worth owning.
The game looks and plays just like the console Resident Evil releases, so fans of Resident Evil 4 can finally have an equivalent experience on the go. There's even a co-op mode which has weapon and equipment upgrades using in-game money. Just don't ask me to explain the story. Pretty sure it's about zombies.
---
The Darkness 2
Based on the comic book series of the same name, The Darkness 2 sees Jackie Estacado as the head of his crime family. Having the power to summon demons from his hands probably helped his bid a little bit.
The sequel sees him going up against an organization that wants to steal the Darkness from him and they come packing the most dangerous weapons Jackie has faced yet: flashlights! Yep, you'll have to use the shadows and destroy generators if you're going to have a chance against this nasty group of foes. The game uses a pretty incredible graphic art style with hand-drawn textures, making the whole experience look like it's on the printed page. There's also a new co-op mode which lets friends pool their darkness powers against a wide range of enemies.