Supermodel Miranda Kerr does Woman Woman (video)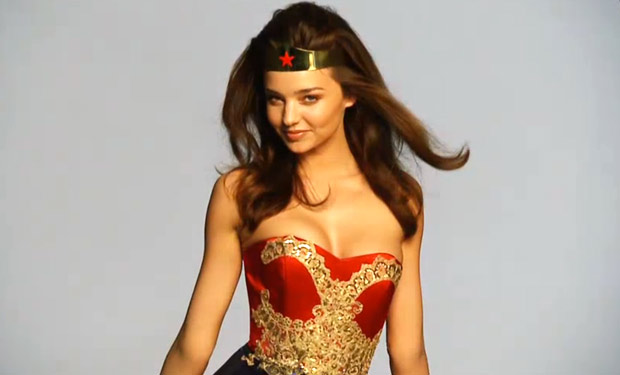 Posted by Brian Jacks on
She may be an American icon, but Wonder Woman has now been co-opted by the Australians. However, when it's Miranda Kerr doing the dressing up, maybe they can have her for a bit.
The supermodel donned the red-white-and-blue costume for Grazia Magazine, and according to them, it was all about pushing the boundaries.
"We're a fashion magazine – and this is art," says the mag's fashion director Thelma McQuillan. "We're taking a risk – because Wonder Woman is a globally recognized icon and not just anyone could pull it off. But Miranda is an Australian icon herself. She's the star who, time and time again, our readers say they most admire; a businesswoman, a wife, a mum. She is our wonder woman. And she has the presence to pull this recreation off."
Check it out below.