Matthew Vaughn to direct "X-Men: First Class" sequel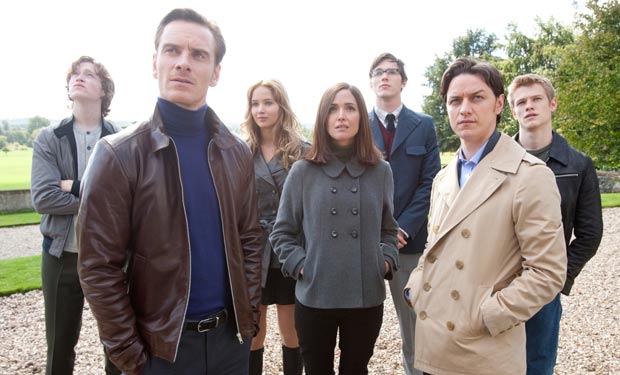 Posted by Terri Schwartz on
Good news, "X-Men: First Class" fans: Matthew Vaughn has officially signed on to direct the film's sequel.
Deadline has the news, which also confirms that Bryan Singer will be back as producer and Simon Kinberg will be writing the script. That last bit makes us a little nervous as Kinberg previously wrote the screenplay for "X-Men: The Last Stand," which was arguably the worst of all of Fox's "X-Men" movies. But Kinberg was also producer on "First Class" and has written the scripts for "Sherlock Holmes," "Abraham Lincoln: Vampire Hunter" and "Mr. and Mrs. Smith" since, so we'll try to focus on those instead of his screenplays for "Jumper" and "This Means War."
It's unclear what the upcoming "First Class" sequel will be about, but hopefully it will expound on an idea put forth by Vaughn last year. "I thought it would be fun to open with the Kennedy assassination, and we reveal that the magic bullet was controlled by Magneto. That would explain the physics of it, and we see that he's pissed off because Kennedy took all the credit for saving the world and mutants weren't even mentioned," he said according to /Film.
The cast is all likely to come back on board for the sequel, but this does mean bad news for "Kick-Ass" fans. Having this movie in the line-up means it's even less likely that a "Kick-Ass" sequel will be made, at least with Vaughn at its helm. Honestly, we'd be happier with that standing on its own than with someone else trying to come in and direct "First Class 2" in Vaughn's wake.
There are three other news items worth noting in the Deadline story. First is that Fox is pegging "Chronicle" director Josh Trank to helm their reboot of the "Fantastic Four" franchise. We've heard rumors of this before, but this current news story seems very sure of itself. And speaking of the "Chronicle" team, Max Landis' upcoming screenplay for "Frankenstein" will likely be directed by Shawn Levy under Fox. Finally, the Deadline story says that Fox is continuing to move forward on a big screen version of "24" starring Kiefer Sutherland that will start filming in the late spring. We'll believe it when the production officially wraps.
Are you glad Vaughn is on board for the "X-Men: First Class" sequel? Tell us in the comments section below or on Facebook and Twitter.