Liam Neeson confirms "The Dark Knight Rises" scene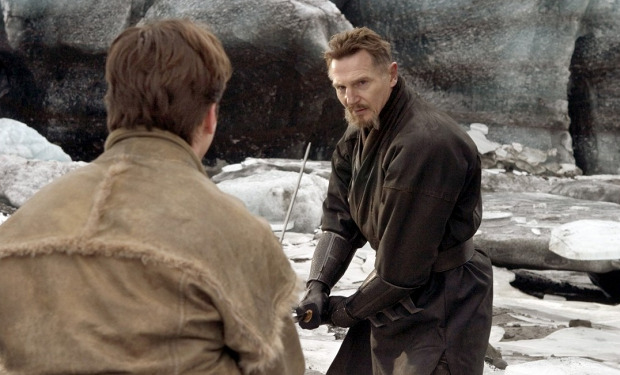 Posted by Rick Marshall on
Long rumored for a return role in "The Dark Knight Rises," Liam Neeson has now confirmed his presence in Christopher Nolan's third and final Batman film.
Neeson debuted as the villain Ra's Al Ghul way back in 2005's franchise-starting "Batman Begins," and given the character's immortal nature in the comics world, there's been much speculation that his return will provide a nice book-end for Nolan's trilogy. And though he couldn't go into specifics regarding the role he'll play in "The Dark Knight Rises," Neeson told Showbiz Spy that he was indeed on set and filmed a short scene for the film.
"I was on set for maybe an hour-and-a-half and the director didn't tell me anything of what it's about," said Neeson. "So, I'm being very honest when I say I have no idea what's going to happen."
One thing that is for sure, though, is that if Neeson does reprise his role as Ra's Al Ghul, he'll be sharing the character with "The Social Network" actor Josh Pence. Tagged as "Young Ra's Al Ghul" in the casting announcement, Pence will certainly be stepping into big shoes — though it's not certain whether the character will be returning as an ally of Batman (as he has been from time to time in the comics), an enemy, or something else entirely.
What's also uncertain is whether Pence will play Ra's Al Ghul in a flashback or — if Nolan truly follows comic book lore — the outcome of Neeson's character taking a dip in the life-giving waters of the Lazarus Pit, which keep the character immortal.
Of course, we can speculate all we want, because Neeson isn't talking.
"I can tell you nothing about Dark Knight Rises, seriously," said Neeson.
What do you think of Liam Neeson returning to Christopher Nolan's Bat-verse? Chime in below or on Facebook or Twitter.