J.J. Abrams talks "Star Trek 2" in 3D, lens flares and Benedict Cumberbatch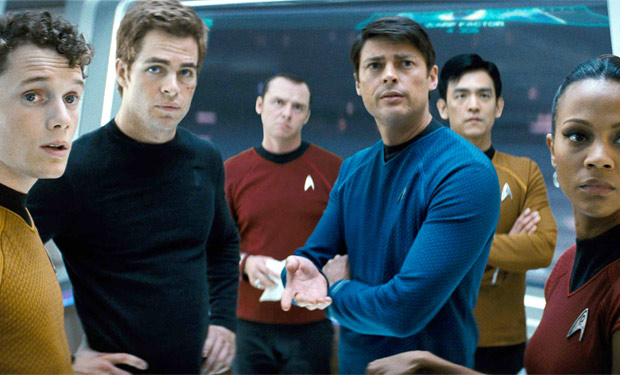 Posted by Terri Schwartz on
With Benedict Cumberbatch locked in for a role in "Star Trek 2," the movie is finally ready to start gearing up. According to J.J. Abrams, shooting is set up to start on Thursday, and then we're only a four-month shoot away from his long-anticipated "Star Trek" sequel done filming.
Collider spoke with Abrams about the project recently where he said that production on the flick is set and ready to go. In addition to discussing the casting of Cumberbatch — "He's a genius. Honestly, he's just an incredible actor" — Abrams also talked about his decision to post-convert "Trek 2" into 3D.
Turns out that the director wasn't originally on board with having the movie be in 3D, but once he saw some examples of the first film being post-converted, he thought it looked pretty cool. But he wants to match the look of both films up with one another, so he's shooting "Trek 2" anamorphically and then post-converting it into 3D. And for those of you worried about the return of the lens flares, Abrams promises that they'll be in there too.
In addition to that news, Entertainment Weekly has learned that "24" actress Nazneen Contractor has joined the film recently. She'll be playing the wife of Noel Clarke's character.
"Star Trek 2" is slated for a May 17, 2013 release date. It also stars John Cho, Simon Pegg, Chris Pine, Zachary Quinto, Zoe Saldana, Karl Urban, Anton Yelchin, Alice Eve and Peter Weller.
What do you think of Abrams' recent comments? Tell us in the comments section below or on Facebook and Twitter.