Five easy ways to turn January into a great month for movies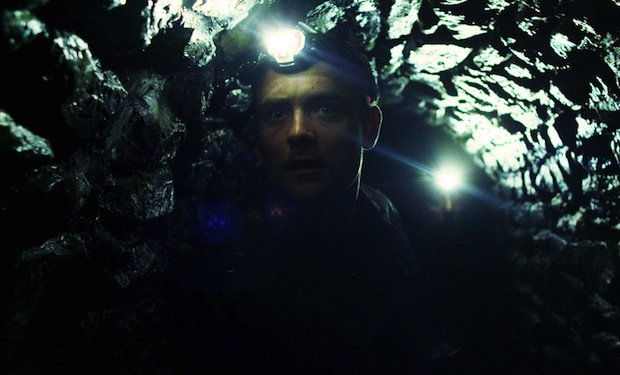 Posted by Matt Singer on
January doesn't have the best reputation among cinephiles, possibly because January is, hands down, 99 and 44/100% pure crap when it comes to movies. Studios are still focused on their award contenders from November and December, audiences are getting back to their lives after a long vacation, and most of the movies released between January 1 and 31 get dumped there for a reason; namely, they're terrible. In January 1996, Hollywood released Pauly Shore's "Bio-Dome," the orangutan "comedy" "Dunston Checks In," and the immortal "Lawnmower Man 2: Beyond Cyberspace" all on the same, terrible day. It was January 12th, if you're curious. We should probably light a candle every year to remember all the movielovers who died that day of acute bad movie poisoning.
But just because Hollywood's mostly turned their back on January doesn't mean you have to as well. There are plenty of ways to turn January's Cinema Dead Zone into a Videodrome of delights. Follow these five simple steps, and you'll be a much happier moviegoer this month.
1. Don't Assume That It's Bad Just Because It Was Released in January.
Granted, in the majority of cases, that assumption would be correct. But almost every year good movies open in January. You just have to dig a little deeper to find them — they're not so much diamonds in the rough as truffles buried in pig shit. In January 2011, we got critical favorites like "Nostalgia for the Light" and "Kaboom;" in January 2010, I fell in love with "Sweetgrass," a tiny documentary about sheep herders that wound up on my top ten list that year. Other good-to-great January releases over the past twenty-five years: "4 Months, 3 Weeks, 2 Days," "Cloverfield," "Tristram Shandy: A Cock and Bull Story," "City of God," "Half Baked," "Fallen Angels," "Zero Effect," "Waiting For Guffman," "Before Sunrise," and "Broadway Danny Rose." The odds are long, but not impossible. This year, you can try your luck with "Once Upon a Time in Anatolia," "Miss Bala," and "Haywire."
2. Check out Video on Demand.
The multiplexes may be filled with platforming awards contenders and garbage from the studios' discard piles this month, but you can find a ton of interesting new stuff right in your own home. Straight-to-video or VOD used to come with a stigma of cheapness and failure — movies premiered there only as a last resort. Not anymore; now filmmakers use VOD and digital downloads as a more cost effective way to reach a wide audience. In the waning days of 2011, that's where "House of the Devil" director Ti West premiered his new film "The Innkeepers" and Edward Burns released his latest microindie, "Newlyweds," which he shot for just $9,000. Tomorrow, one of the most acclaimed festival thrillers in recent years, "Kill List" from British director Ben Wheatley, bows on VOD. You want to talk about a joyful noise — that's the sound I make when I get to watch "Kill List," which I've been dying to see since last year's South by Southwest, without having to put pants on. (Too much information? Sorry.)
3. Visit Your Local Repertory Theater.
Because January tends to be a slow month for new releases, repertory distributors often exploit the weakness in the market with some of the most interesting offerings of the year. In recent Januaries, you could have caught revival screenings of "Last Year at Marienbad," "The Battle of Algiers," "Le Cercle Rouge," or a pair of forgotten documentaries by Martin Scorsese. This year, you can watch a Robert Bresson retrospective in New York City, a collection of "Super 80s" kids movies in Los Angeles, or a haunted house series in Boston. Ignore what your therapist tells you and do what I like to do at this time of year: live in the past.
4. Catch Up on Cinematic Blindspots Online.
If you're not fortunate enough to live near a good revival house, there are plenty of classic films available right at your fingertips on Netflix Watch Instantly, Hulu Plus, Amazon Prime, and assorted other streaming services. Rainer Werner Fassbender's sci-fi epic "World on a Wire" doesn't hit Criterion Blu-ray until Februray, but you can already watch it on Hulu Plus. If you're more of a Howard Hawks fan, Netflix has "Scarface," "Gentlemen Prefer Blondes," "Redline 7000," and more. Internet streaming turns any month of the year into the Golden Age of Cinema.
5. Embrace the badness.
Every year there are at least a couple of terrible January releases so bad that they're actually worth seeing as sociological experiments in the field of human endurance or just as an opportunity to get your buddies together — and by buddies, I mean like Jack Daniels and Johnny Walker kind of buddies — and enjoy the hell out of some schlock cinema. Pick a time when you'll be the only ones in the theater — either really early or really late at night — and get good and rowdy on Mark Wahlberg strapping money to his chest. Remember: if you can't beat 'em, join 'em. Or at least make fun of them.
What January releases are you looking forward to? No, it's not a trick question. Tell us in the comments below or write to us on Facebook and Twitter.