Ten lessons for film critics from J. Hoberman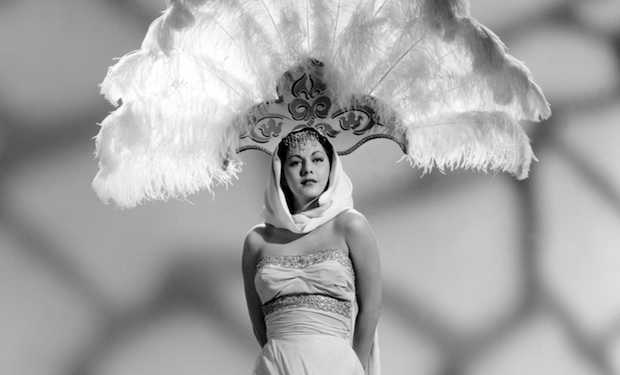 Posted by Matt Singer on
After more than twenty years as the paper's senior film critic, J. Hoberman was laid off by The Village Voice yesterday. Hoberman told New York's Daily Intel that he was "shocked, but not surprised" by the news and that it would be "disingenuous to say [he] hadn't considered the possibility that this would happen eventually."
The news may not have been surprising, but that doesn't make it any less disappointing. Hoberman had been a fixture at The Voice for decades, but he never coasted on his reputation; in this fan's opinion, his recent work is as good or better than anything he's ever written. There are lots of good film writers associated with the paper. But the place will never be the same. For film lovers, J. Hoberman was the voice of The Voice.
Of course, I'm not exactly an impartial observer of these events; as a former student of Hoberman's at New York University, I owe the man a lot. After his class — a seminar in film criticism — Hoberman helped me get an internship at The Voice, which led to writing for The Voice, which led to, y'know, my whole professional career. So many established writers look down on younger film critics, insulting their knowledge and their taste. Not Jim Hoberman, whose former students include The New York Times' Manohla Dargis and L.A. Weekly's Karina Longworth.
Even before Hoberman helped jump-start my post-graduate life, his class was one of the best and most important I ever took at any level of my education. His insights into the craft of film criticism and his pointed but encouraging assessments of our work were invaluable. As Hoberman fans might expect, his homework assignments were often unusual. One week he ordered us to see a movie that looked terrible and find one thing we liked about it. Another time we had to write the lede of a review after watching just the first ten minutes of a film.
I still have my notebook from Hoberman's seminar. I refer back to it often. After hearing last night's bad news, I took it out again and flipped through it. There was good advice on every page. I've decided to share ten of his lessons here (I'm keeping the rest for myself).
Hopefully, I've followed most of them. God knows I've tried. But not all of us are J. Hoberman. There's a reason he's the best at what he does.
On the fundamentals:
"Ask yourself the question, 'What do people want to know about a movie that they've never seen?'"
On plot:
"Plot synopses automatically ruin a review."
On brevity:
"Watch for excess words. If there's a shorter word, use it."
On editors:
"Work with them for the good of the piece. Don't have ego. Don't compete."
On interviewing filmmakers:
"If you're thinking about it, ask them about it."
On digressions:
"The longer the em dash, the weaker its impact."
On taste:
"Always ask yourself why you like what you like."
On bad movies:
"Vent your spleen. In criticism, it's better to be angry than depressed."
On the competition:
"Never read other critics' reviews. They cloud your judgment."
On deadlines:
"Never miss a deadline."
Who's your favorite film critic? Tell us in the comments below or write to us on Facebook and Twitter.