Watch the new trailer for "Iron Sky," a movie about Nazis… on the moon!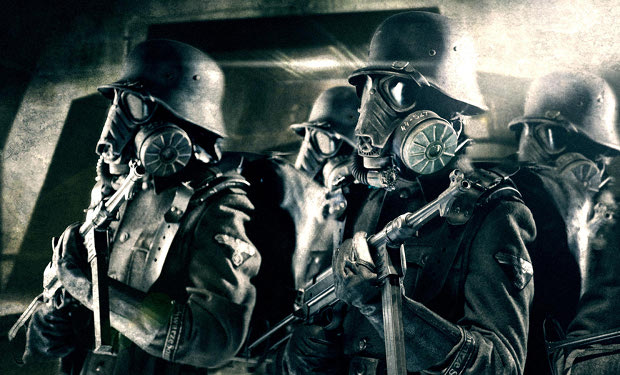 Posted by Rick Marshall on
You know what's worse than Nazis? Space Nazis, that's what!
And just in case you have any doubts about that, go ahead and watch the new trailer for "Iron Sky," Timo Vuorensola's upcoming film about a Nazi invasion of the Earth staged from a secret base on the dark side of the moon. Not only does the trailer contain a shot of a massive, swastika-shaped moonbase, but it also features goose-stepping soldiers of the Third Reich bouncing across the surface of the moon.
YES, THIS IS REAL AND A FEATURE-LENGTH MOVIE THAT WILL BE SHOWN AT AN ACTUAL THEATER.
Heck, even the trailer's narrator seems surprised to be talking about "Motherf—ing Space Nazis."
According to the official synopsis of the film, the Nazis kick off their invasion of Earth years after being sent to the moon as part of a secret project. After stockpiling weapons for decades, the Space Nazis attack Earth in the year 2018, forcing the world to once again battle the Third Reich — but this time, the battle happens ( … wait for it … ) in space.
Sure, you're laughing now, but let's be honest — is it any more silly than the plot of "Indiana Jones and the Kingdom of the Crystal Skull"? I think not.
"Iron Sky" will premiere February 11 at the Berlin International Film Festival.
Will "Iron Sky" be a great movie, or THE GREATEST MOVIE? Chime in below or on Facebook or Twitter.