The Academy teams with Funny or Die to create one epic 2012 Oscars trailer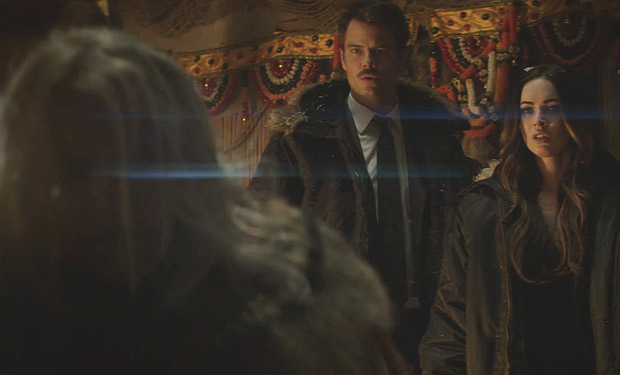 Posted by Terri Schwartz on
It seems as though the Academy of Motion Picture Arts and Sciences learned their lessons last year that getting the Oscars to appeal to a younger audience doesn't only mean hiring young hot hosts. Anne Hathaway and James Franco's stint hosting the Oscars was a critical failure and also failed to bring in the ratings that the Academy seemed to so desperately want. So, in 2012, they decided to go a different route, and it seems to be paying off so far.
Originally Eddie Murphy was supposed to host with director Brett Ratner producing the show, but after Ratner resigned following an anti-gay slur, Murphy soon departed the Oscars as well. That set the stage for the Academy calling up an old friend, Billy Crystal, and asking him to host the show for his ninth time. He agreed, and Oscar fans breathed a sigh of relief.
Fortunately, the Academy still seems to be forward thinking when it comes to drawing a younger audience. They teamed up with Funny or Die to create a cameo-filled trailer for the upcoming show that is actually pretty funny, and a lot more appealing than last year's lower-budget Hathaway and Franco ads.
The teaser features Josh Duhamel and Megan Fox as special agents on the hunt for a certain Oscar host. Along the way, they spot William Fichtner as a government official, Vinnie Jones as an informant and a nearly unrecognizable Robin Williams as a ferryman taking the duo to their final destination: Mongolia. Because why not.
Turns out that their mark, Billy Crystal, had been stowed away there where he allegedly transformed himself into a yeti. Or, well, something. Fox tells him that she and Duhamel came to him "on behalf of an old friend," and he agrees to come host the Oscars. Maybe the Academy can hire Funny or Die to overhaul the show, as well.
Did you find the new Oscars promo funnier than last year's? Tell us in the comments section below or on Facebook and Twitter.