Five reasons to watch "The Prestige" on Saturday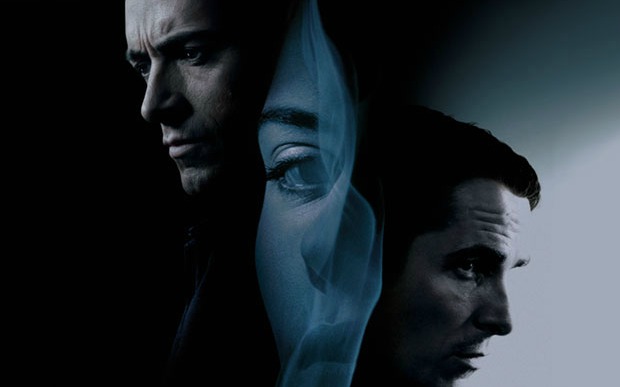 Posted by Melissa Locker on
Obsession, jealousy, and deceit. That's what we're featuring on Saturday at 8/7c when we show Christopher Nolan's "The Prestige." The film focuses onthe tense relationship shared between two turn-of-the-century magicians Rupert Angier (Hugh Jackman) and Alfred Borden (Christian Bale). They are both London-based magicians of the highest order, both blessed with spectacular powers of deception and both cursed with unrelenting envy for one another's skills. When Alfred performs an awe-inspiring trick for which there seems no logical explanation, the friendly competition shared between the pair turns to deadly rivalry as the enraged Rupert determines to uncover his rival's deepest secrets. In the world of illusion, however, nothing is ever quite as it seems, and the rules of the physical world simply don't apply. Now, as bitter competition quickly begins to consume the souls of both performers, the firestorm birthed by their anger threatens to consume all who surround them.
Here are five reasons to watch "The Prestige" on Saturday:
1. Wolverine vs. Batman
Hugh Jackman's Wolverine finally faces off against caped crusader and Dark Knight Batman as played by Christian Bale. Don't even pretend you wouldn't watch that with both eyes open on the edge of your seat.
2. Christopher Nolan
The director of "Memento" and "Batman Begins" Christopher Nolan brings this dizzying tale of sleight of hand to life. It also reunites him with brother and "Memento" story author Jonathan Nolan as they adapt author Christopher Priest's original novel.
3. Christian Bale
Or as he's described on Reddit Christian Bale:
4. Scarlett Johansson
So pretty. And a great actress to boot.
5. David Bowie
Ziggy Stardust makes an excellent Nicolas Tesla:
"The Prestige" airs on IFC on Saturday 1/20 at 8/7 c