Call-In Commentary: Watch a "Filly Brown" clip with directors Youssef Delara & Michael D. Olmos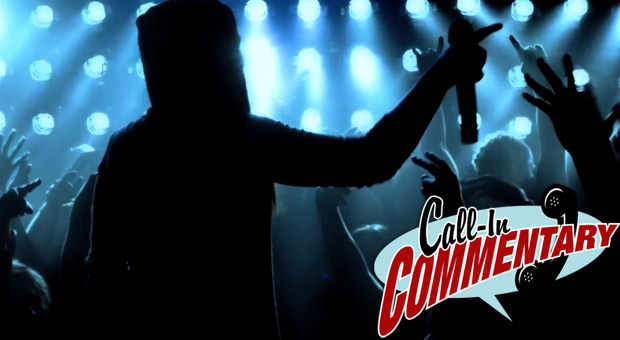 Posted by Brian Jacks on
For a film that's already making waves at the 2012 Sundance Film Festival, little is known about "Filly Brown." That's sure to change, but for now we've got an early peek at this music-flavored indie. The film follows a young woman named Maria Jose 'Majo' Tonorio (played by Gina Rodriguez), a hard-charging Mexican-American street poet in Los Angeles. After a solid demo under a hustling manager gets her noticed by the major labels, she must decide whether to leave her friends and take the wild ride towards the mainstream.
To get an insider's take on the film, we recruited co-directors Yousseff Delara and Michael D. Olmos for our "Call-In Commentary" series, where filmmakers provide audio narration to their movie trailers or clips. In the video below, we get a nearly three-minute long crucial scene featuring Tonorio in the recording studio, where she comes face-to-face with her budding antagonist. Check it out, and then stay tuned for upcoming news on "Filly Brown."
video player loading
.
.
.
MORE CALL-IN COMMENTARIES:
– Watch the "Newlyweds" trailer with writer/director/star Ed Burns
– Watch the "Loosies" trailer with writer/star Peter Facinelli
– Watch the "Answers to Nothing" trailer with star Dane Cook
– Watch "The Sitter" trailer with director David Gordon Green
– Watch the "My Week with Marilyn" trailer with director Simon Curtis
– Watch the "Shame" trailer with writer-director Steve McQueen
Will you be checking out "Filly Brown"? Let us know in the comments below, or on Facebook or Twitter.