Exclusive Premiere: Radiation City "Find It Of Use"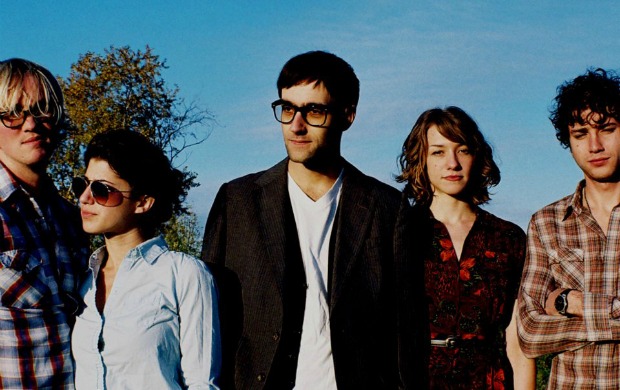 Posted by Melissa Locker on
Portland, Ore.-based band Radiation City just released their debut album in September, but they are already queuing up a follow up EP for March. And that's a good thing, because when a band sounds this good, you'll take every song, every note, that you can get.
Their charmingly evocative debut, "The Hands That Take You," is a polished piece of work. The fact that it comes from a barely-tested band only adds to its mystique. Their atmospheric and moody pop songs range from mercurial mantras to fantastical organ-backed confections. The swirling melodies pair perfectly with singer Lizzy Ellison's voice to create a sound that is evocative of 60s groups, but uniquely their own. Their slightly retro feel is fitting for a group who released their first recordings on their own cassette-only label, Apes Tapes, before moving to Portland record label Tender Loving Empire.
While recording the new EP, Cool Nightmare, due out March 6, the band used sounds from a piano they found taking up space in the basement. They incorporated the clicks and clacks of the keys and the slamming of the lid, to add depth to the tracks. At the end of recording, the piano was worse for wear, but being from Portland, they weren't going to let it go to waste. Instead they incorporated it into the video for "Find It Of Use." In the video, directed by Andrew Sloan, Radiation City ceremonially destroys the the old piano in a field. They collected the keys and are planning on attaching the piano keys to USB sticks loaded up with a digital copy of their EP and selling them on tour and at SXSW. Watch the video below and then set your iCal for March 6th when the new EP comes out. You can thank us later.
video player loading
.
.
.
Who is your favorite Portland, Or. based band? Tell us in the comments or on Twitter @ifctv