Lily Collins in final negotiations for "Evil Dead" lead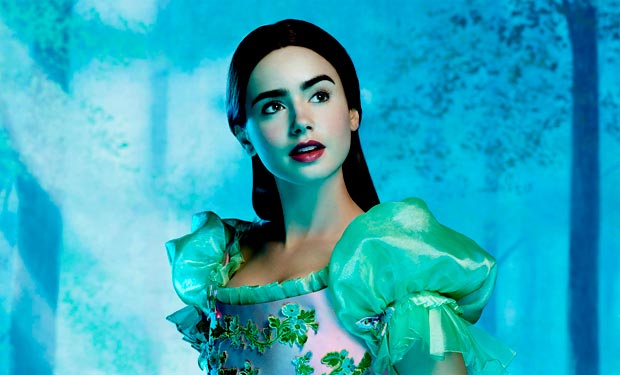 Posted by Terri Schwartz on
The first cast member has been acquired for Fede Alvarez's upcoming remake of "Evil Dead": Lily Collins. The actress has been choosing an eclectic variety of films to star in since she first broke out in "The Blind Side." After taking lead roles in "Abduction," "Priest" and "Mirror, Mirror," this would be Collins' first venture into full-fledged horror movies.
Bloody Disgusting got the news that Collins is in final negotiations to play Mia, the lead character in the flick and who they describe as "the female version of Ashley J. Williams (Ash), once donned by Bruce Campbell in the original trilogy." That places her in the younger sister role we heard about back in October when a synopsis of the remake hit the internet.
At the time, the plot summary said the remake will follow a lead character who takes his younger sister (Collins) to their family's cabin along with some of their friends to help her kick her drug addiction. But without the drugs she's described as "insane and difficult to control," so they don't realize initially that she's actually possessed. Then one of their friends unleashes demons on the group by reading passages of the Book of the Dead aloud.
The update synopsis makes it clear that Mia is the lead character, not her brother David. They head to the cabin with Natalie, David's fiancé; Olivia, Mia's best friend and nurse; and Eric who, "presumably, is the kid who unleashes the demons." Apparently Mia is dealing with her recent sobriety after a drug overdose. Her drug habit came as a result of spending time with her ill mother in the hospital over the last few days of her life.
The "Evil Dead" remake is aiming for an April 12, 2013 release date. It was written by Alvarez with Rodo Sayagues, and revised later by Diablo Cody.
Do you think Collins will be a good fit for "Evil Dead"? Tell us in the comments section below or on Facebook and Twitter.