Elijah Wood talks returning to the Shire and filming "The Hobbit" in 3D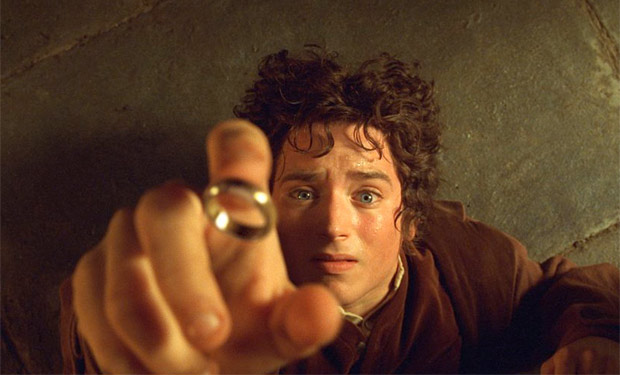 Posted by Terri Schwartz on
It's not a surprise that many "The Lord of the Rings" cast members were more than happy to return to Peter Jackson's Middle-earth in the upcoming "The Hobbit," even if it was just for a quick cameo appearance. The best example of that is Elijah Wood, who played main character Frodo Baggins in Jackson's first trilogy, but has a much smaller role in the two "The Hobbit" films.
Wood recently spoke with Collider about his return to the Shire, and had some interesting thoughts about shooting the movie in 3D at 48 frames per second. The biggest change for him was the ability to see what they shot immediately after a take because the movie has been filmed digitally.
"I was on set for 'The Hobbit,' in [director] Peter [Jackson]'s little tent where he has the monitor that he watches, you're watching it in 3D. That is amazing, but at the same time, you're like, "Oh, okay, that's what we're doing here," Wood said. "It's an odd sense of just tuning into it and accepting it, but it's totally amazing. And, it's really cool to see the 3D on set, and to know what the images ultimately look like. The technology is so good now."
While production on the two "Hobbit" films will go until June, Wood has already finished his part. He said that, because his role is so small, he has the ability to be objective about the upcoming movies, and thus his enthusiasm for their releases is untainted by his involvement.
"I'm excited to see it, as a fan. I don't have the months and months of months of hard work and experience on the films, and deep knowledge as to what they're filming, on a day-to-day basis. I have my own little bit, and then everything is going to be a surprise. I was so pumped to see the trailer," he said.
It's been particularly endearing to hear Wood speak in interviews about the many years that have passed since he first entered "The Lord of the Rings" set as a 19-year-old, and how nice it was to be able to return now that he's 30. Wood told Collider who being back in Hobbiton "put a lot of things into perspective" in his life.
"It was just beautiful to go back. I only worked a small amount when I was there. I was there for a month, and the majority of my time was just going to set every day and meeting a lot of the new cast members, catching up with old friends, and being in Wellington again," he said. "It feels like home, and those people feel like extended family to me. It was such a treat to go back. It was awesome!"
"The Hobbit: An Unexpected Journey" hits theaters on December 14, and "The Hobbit: There and Back Again" is due out on December 13, 2013.
Are you as excited for "The Hobbit" as Wood is? Tell us in the comments section below or on Facebook and Twitter.