Call-In Commentary: Watch the "Answers to Nothing" trailer with star Dane Cook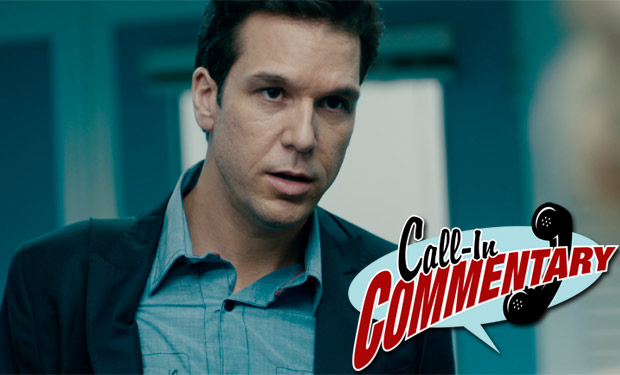 Posted by Brian Jacks on
Dane Cook may be regarded as a funnyman away from the cameras, but when he's on a movie set it's often all business. From "Mr. Brooks" to "Dan in Real Life," the comedian has taken strides to become a dramatic player, and his latest project is no different. "Answers to Nothing" follows a group of seemingly unconnected Los Angelinos who find themselves somehow tied together around a young girl's disappearance. Cook plays one of those citizens, a cheating therapist who is somehow sucked into this mysterious web of attempted redemption.
To get an insider's take on the film, Cook recorded a Call-In Commentary for us, where filmmakers and stars provide audio commentary for their movie trailer. In the video, hear Cook's interpretation of what's going on and how the nature of the project appealed to him. "Answers to Nothing" is available now on VOD, iTunes and Amazon.
video player loading
.
.
.
MORE CALL-IN COMMENTARIES:
– Watch the "Pariah" trailer with director Dee Rees
– Watch "The Sitter" trailer with director David Gordon Green
– Watch the "My Week with Marilyn" trailer with director Simon Curtis
– Watch the "Shame" trailer with writer-director Steve McQueen
– Watch the "American Reunion" trailer with writer-directors Jon Hurwitz and Hayden Schlossberg
– "Trespass" trailer with director Joel Schumacher
Will you be checking out "Answers to Nothing"? Let us know in the comments below, or on Facebook or Twitter.